Police officer, suspect hospitalized after shooting in Jacksonville Beach, Fla.: reports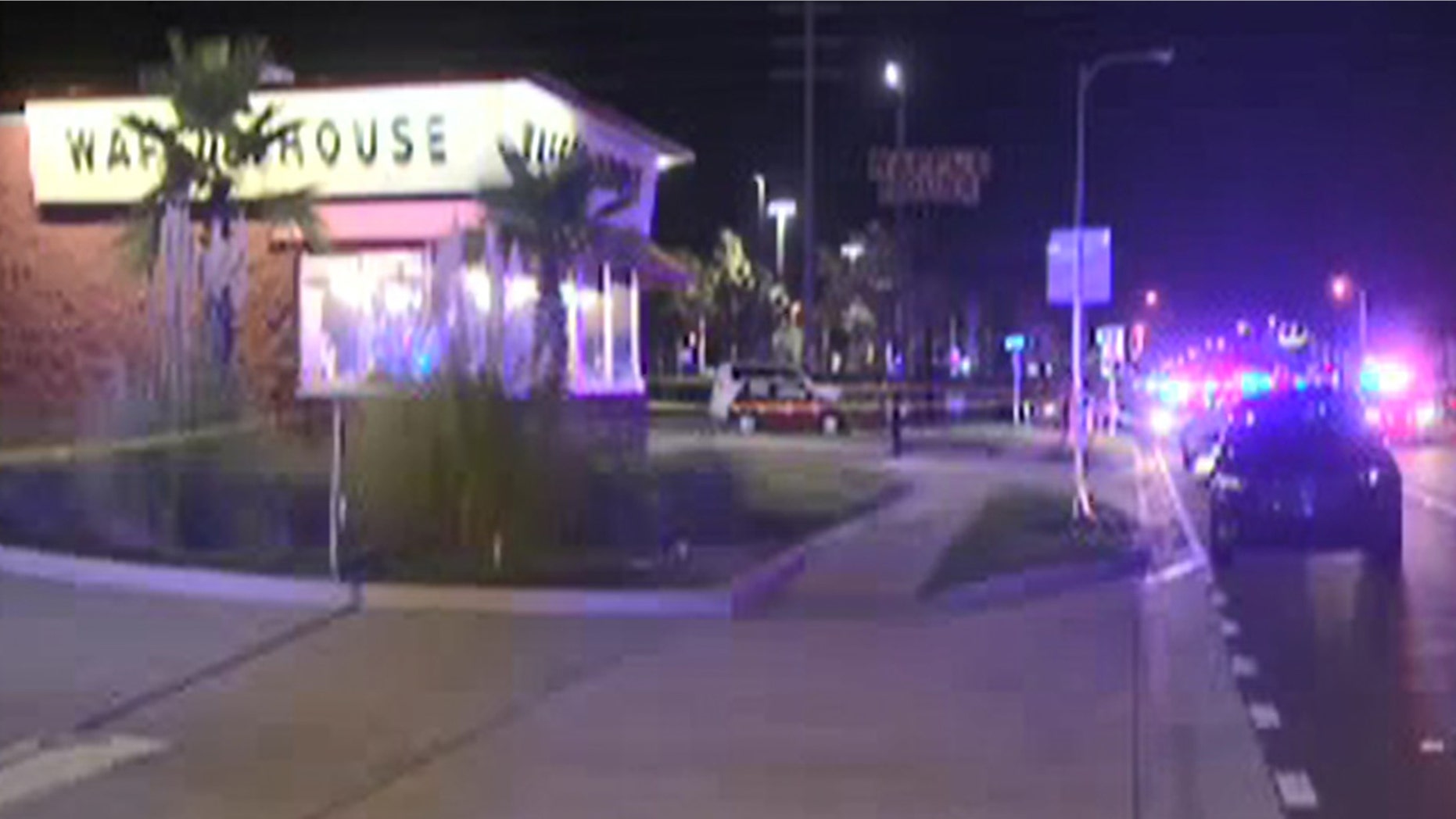 A police officer was shot Wednesday night near a Waffle House restaurant in Jacksonville Beach, Fla., according to reports.
The suspect was walking along Beach Boulevard when he fired at the officer's passing patrol car, Jacksonville's WJXT-TV reported.
After the suspect fled, seveal police officers chased him to the area near the restaurant, where gunfire was exchanged, Jacksonville's FOX 30 reported.
One officer and the suspect were hospitalized with gunshot wounds, the report said, but neither suffered life-threatening injuries.
Jacksonville Beach Mayor Charlie Latham visited the officer at Memorial Hospital and said the officer was in stable condition and "strong as an ox."