Police officer slain near Pittsburgh is ID'd; gunman still at large
A manhunt was underway in western Pennsylvania early Saturday for a suspect in the fatal shooting of a rookie police officer Friday night in a town outside Pittsburgh.
The suspect is considered armed and dangerous, authorities said.
Officer Brian Shaw had been with the New Kensington, Pa., police department for less than a year, police Chief Jim Klein said at a news conference, the Pittsburgh Post-Gazette reported.
"I'm asking anybody with any information, as minute as they think it might be, please, please give us a call. We need to find the person who did this," Klein said, Pittsburgh's WTAE-TV reported.
Meanwhile, authorities located a brown, older model Jeep Grand Cherokee that had been sought in connection with the slaying, police said.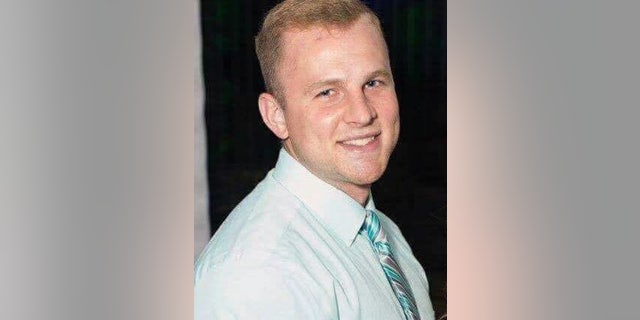 Residents of the neighborhood where the shooting took place said they'd experienced some recent trouble in the community, with one resident telling the Post-Gazette about a methamphetamine lab bust that occurred last week just down the block.
Gileyla Jones, 17, told the Post-Gazette she "knew something bad must have happened" when multiple police cars sped past her on her way home.
'Cared about everyone'
Although Shaw was new to the force, his impact seemed to be felt throughout the community, as evident in WTAE's David Kaplan's tweet.
Ciara Herbst, a former co-worker and friend of Shaw, described him as "the most genuine guy" who "honestly cared about everyone," reported the Pittsburgh Tribune Review.
"He was a great family man and always thought about his community, and always wanted to help anyone he could," classmate David Fleck told the paper.
Allie Wilhelm, Shaw's friend, told the Tribune Review that becoming a police officer was "all he talked about" since he was in his late teens, telling her, 'It's my calling.'"
Broad search for suspect
Police from different agencies came together overnight to help search for the suspected killer, and were standing with the fallen officer.
"You name the police department. We all rally for each other and that's what we're doing right now in New Kensington," Pennsylvania State Trooper Stephen Limani said during a news conference, WTAE-TV reported.
As the search continued, SWAT teams and police dogs assisted local authorities in scouring surrounding towns.
The shooting occurred shortly after 8 p.m. EST in New Kensington while the officer was conducting a traffic stop. That led to a foot pursuit and shots being fired, Klein told reporters.
Police did not say if Shaw returned fire.
Multiple police agencies responded to a "shots fired" call after the officer initially radioed that the stop was underway, the paper reported.
Shaw was taken to a nearby hospital and later pronounced dead.
This is developing story. Check back for updates.
The Associated Press contributed to this report.