The ambush shooting that killed a New York City police officer in the Bronx marked the latest in a growing number of officer deaths in 2017, up 18 percent from this time last year.
A total of 67 officers have died so far this year, according to the National Law Enforcement Officers Memorial Fund. It found there were 57 officer deaths between January 1 and July 5, 2016. In addition, gun-related deaths have risen by 9 percent, from 22 to 24 for 2017, the researchers say.
The figures suggest a grim trend; 2016 was the deadliest year for police in 5 years. A total of 135 officers died last year.
New York Police Department Officer Miosotis Familia was "assassinated" during an "unprovoked attack," according to NYPD commissioner James O'Neill. Familia was sitting in her marked vehicle early Wednesday when a man shot at her through the window.
Randy Sutton, national spokesman for Blue Lives Matter and a retired Las Vegas police lieutenant, said that Familia's killing is a symptom of the growing violence against law enforcement.
NEW YORK CITY COP 'ASSASSINATED' IN THE BRONX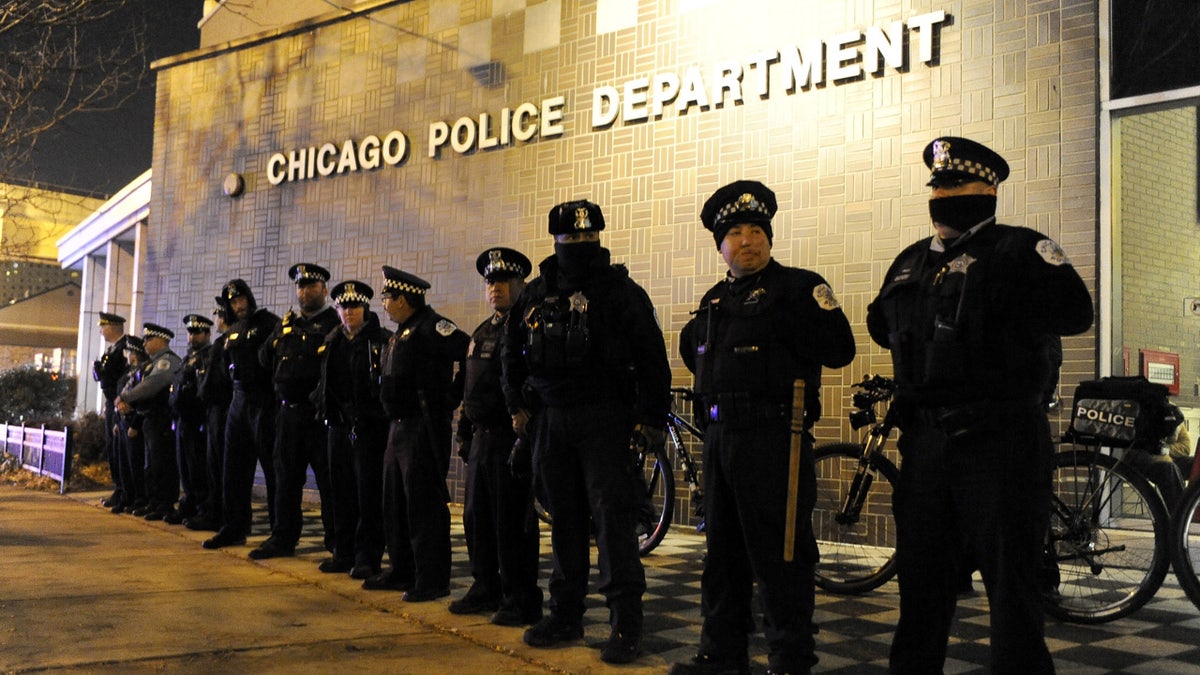 "People now are more willing to engage the police in combat," Sutton told Fox News. "Last year approximately 50,000 law enforcement officers were assaulted, that ran the gamut from pushing them to shooting them and causing disabling injuries."
"Part of the war on cops [is] the failure of police leadership to step up to the place and not acquiesce to political considerations when it comes to the safety of police officers," Sutton said. "The other part of the war on cops is the failure of the media to post anything positive about police. All they do is put up damaging stories and spin much of that into a narrative that is false and perpetuates a distorted narrative."
Familia is the seventh New York Police Officer to die this year, according to the Officer Down Memorial Page. Its founder, Chris Cosgriff, said: "When a police officer is killed, it's not an agency that loses an officer, it's an entire nation."
Both the ODMP and NLEOMF track officer deaths and report on trends and increases or decreases in types of officer fatalities over the years.
"It's really hard to put a finger on any specific cause," ODMP Research Director Steve Weiss told Fox News. Weiss said the numbers fluctuate, and "go up and down year to year."
However, "In 1997 at this time, 33 officers had been killed," Weiss said. "There's been a steady decrease over the years and I imagine a lot of that has to do with beter technology, better training."
Weiss added, "The goal is to get deaths per year under 100."
The ODMP also offers resources to help prevent officer fatalities. Weiss described the "No Parole for Cop Killers" program which notifies people when a cop killer is up for parol, their partnership with the Armor of God project, which "provides bullet resistant vests to members of all organizations who are not able to receive them" and a partnership that creates officer awareness posters, and reminds officers to wear their seatbelts and bulletproof vests.
BRONX SHOOTING: SAN ANTONIO POLICE CHIEF SAYS ATTACKS AGAINST COPS 'ALL TOO COMMON'
Also killed on July 4 this year was Police Officer Robert Johnson, of the Northville Police Department in New York. Johnson was struck by a vehicle and killed while driving home after he had gotten off duty. He noticed a crash between a deer and a vehicle and retrieved his service weapon and approached the scene. While walking down the shoulder to dispatch the deer he was struck by a second vehicle.
OFFICER FATALITIES GROW AS MONTANA DEPUTY IS KILLED ON DUTY
Johnson is one of hundreds of officers listed on the ODMP site. Weiss said, "The organization was started as a way to memoralize officers and raise public awareness of the number of officers that were killed each year."
He added, "People don't understand the sacrifices officers make. There are not too many professions where people are murdered while doing their job and this is one profession where people are killed somewhat routinely in performing their job."
Memorializing the fallen officers "gives family members a place to come to remember their loved ones," Weiss said.
Fox News' Elizabeth Llorente contributed to this report.