Police ID man they say hooked camera to shoe to look up women's skirts inside Maine Walmart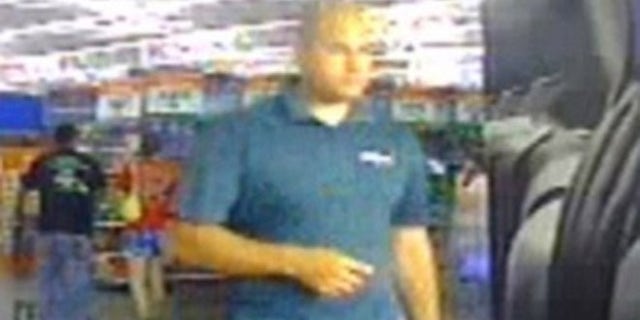 NEWYou can now listen to Fox News articles!
Maine authorities say they've identified the man who was caught inside a Walmart store with a video camera attached to his shoe that he would use to look up unsuspecting women's skirts.
Scarborough police would not release the man's name, but say tips poured in after they posted surveillance video on the department's Facebook page.
The incident occurred on July 16, when the man walked directly behind at least three women inside the store and placed his foot between their legs, Jamie Higgins, a crime analyst for Scarborough police, said. One victim confronted the man and alerted the store's security.
The man quickly fled the location, Higgins said.
Police said they have surveillance footage, witness accounts and have interviewed the man. Police expect charges to be filed. The computer crimes unit also will study the video taken from the man's shoe, Higgins said.
"This is not only rare for the store," Higgins said. "It's rare for Maine."