Police hunt for thief seen on camera taking dead man's clothes at funeral home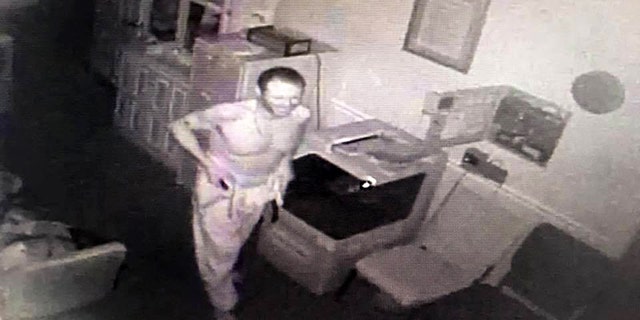 Kentucky police said Friday they are hunting for a man who burglarized a funeral home and made off with a dead man's clothes.
Police in Leitchfield released several surveillance images of the burglary taken Wednesday night at the Watson and Hunt Funeral Home.
"Yes, he stole a dead man's clothes."
Police said the thief stole a suit that was going to be used in a dead man's memorial service, WDRB-TV reported. The thief also took family jewelry that was inside the casket.
"Yes, he stole a dead man's clothes," funeral director Jason Watson said on Facebook. "If anyone recognizes this man please contact the police."
Police said the burglar broke in through the front door.
He stayed several hours, according to police who added that at one point the thief took a nap in a chair in the office.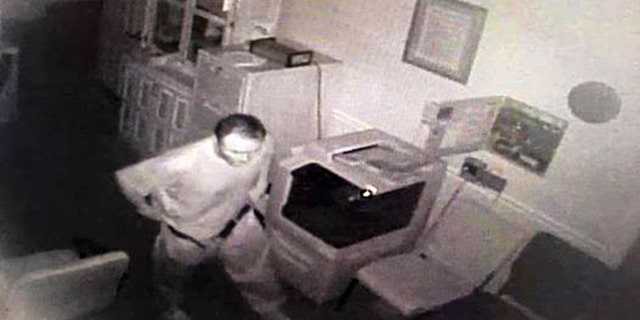 The burglar also made off with electronic items including a Playstation 3 and the keys to the funeral home's hearse.
Watson told WAVE-TV he believes the burglar is the same person who was chased out of a Walmart for shoplifting a short time earlier.