Police chief weeks from retirement killed in New Hampshire drug bust shooting, 4 officers hurt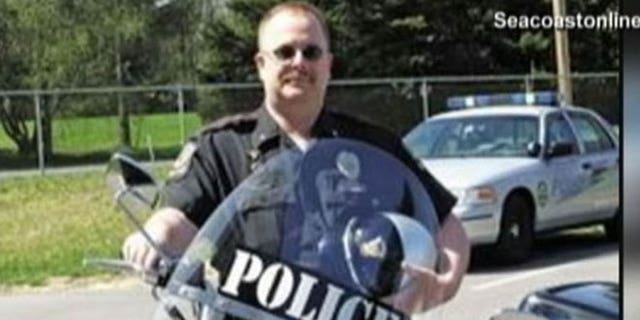 GREENLAND, N.H. – A New Hampshire police chief less than two weeks away from retirement was fatally shot during a drug bust-turned-shooting that left four other officers injured.
Attorney General Michael Delaney confirmed early Friday that Greenland Police Chief Michael Maloney was the officer killed as authorities were conducting a drug investigation in the small seacoast town of Greenland.
The incident started around 6 p.m. Thursday. A SWAT team had arrived and a standoff continued through Thursday night, but Delaney said Friday that the bodies of the suspect and woman were found in the house where the shootings occurred.
Among the response vehicles was a bearcat armored vehicle and at least six ambulances. Local residents were evacuated from their homes.
The Herald reported that the person who lives at the home in question is Cullen Mutrie, who has previously been charged with possession of anabolic steroids, myFOXboston.com reported.
Gov. John Lynch arrived at the scene late Thursday night to oversee the operation, the Herald reported.
"This is a tragic incident, and my thoughts and prayers are with the officers involved and their families," Lynch said.
A press conference that had been scheduled at Portsmouth Regional Hospital was canceled because of the "severity of the situation," the Foster's Daily Democrat reported.
Maloney is married and has children. In addition to Maloney, the department had just six officers.
To read more on this story, see the myFOXboston.com article here.
The Associated Press and Newscore contributed to this report.