Police Called Parents of Missing Baby Lisa Irwin Suspects, Family Attorney Says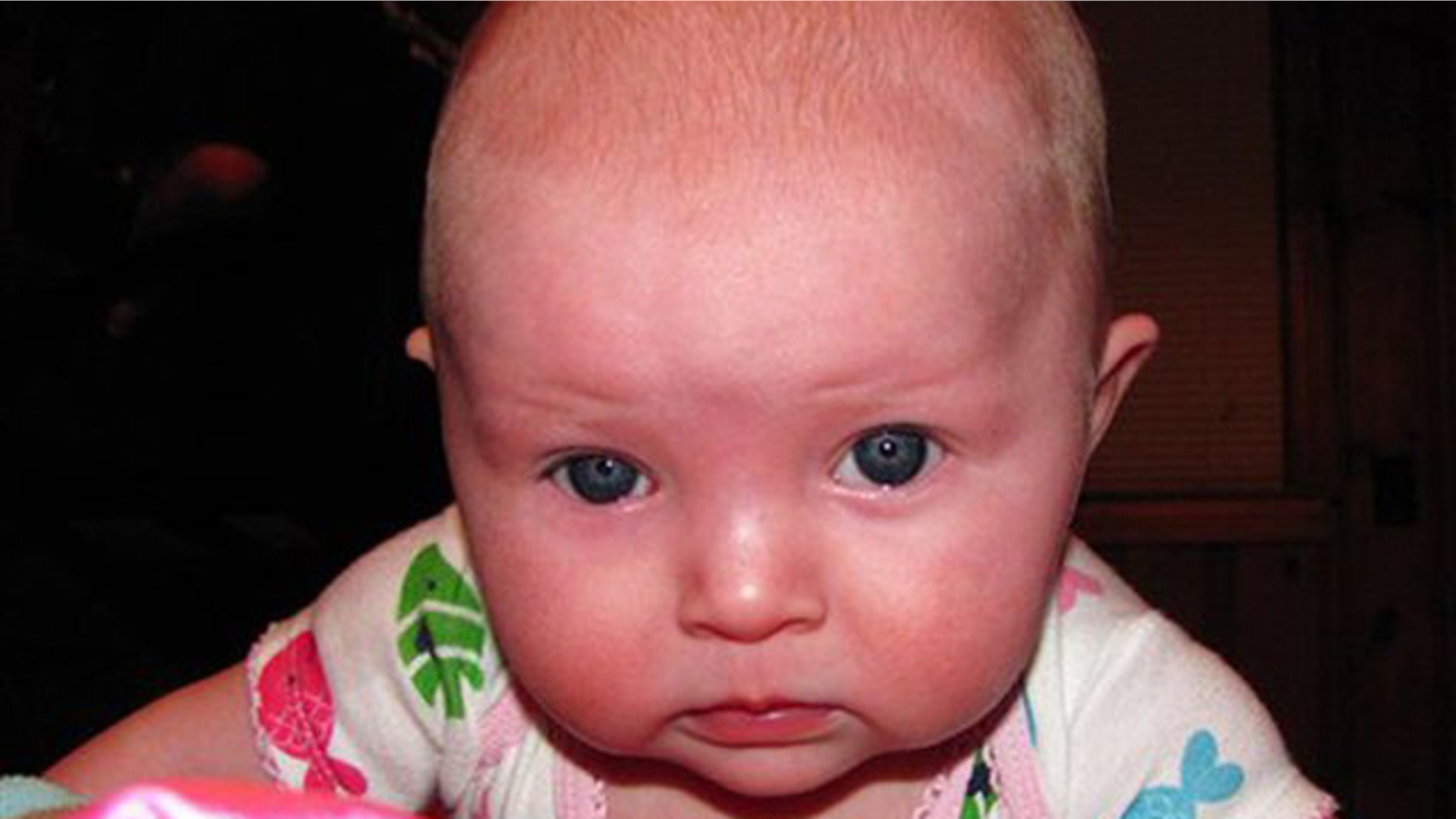 The parents of missing Missouri baby Lisa Irwin have been called suspects by police investigating the girl's disappearance, an attorney for the family said Friday.
John Picerno, one of the attorneys representing Deborah Bradley and Jeremy Irwin, said during a news conference that police told the couple they are suspects in their daughter's disappearance.
"Oh, they've told them as much…sure," Picerno said when questioned by a reporter about the matter. "Debbie in particular."
The Kansas City Police Department, however, was quick to refute the claim, telling Fox News that the parents have not been told they are suspects.
"We have no suspects in the case," Kansas City police spokeswoman Stacey Graves said in an email to FoxNews.com.
Police have said they have run out of places to look for the Kansas City baby who disappeared from her crib more than five weeks ago and whose first birthday is Friday.
The frantic search that began when Lisa was reported missing Oct. 4 has morphed into a less visible review of evidence. Investigators have received 1,271 tips and cleared 966 of them. Law enforcement officers initially combed the neighborhood, nearby wooded areas, industrial sites and landfills, but those searches ended weeks ago. Police said that doesn't mean the investigation has lost its steam.
"We are not doing any physical field searching just to do it," Kansas City Police Capt. Steve Young said earlier this week. "If we have another idea, thought or piece of information on where to do that, we will do it before you can blink. But we aren't going to do it just to do it. We're not going to close our eyes and start throwing darts."
The baby's parents said they think the child was abducted overnight while other members of the family slept inside their Kansas City home.
Jeremy Irwin told police he returned home in the pre-dawn hours and found his front door unlocked, and a bedroom window appeared to have been tampered with. Cellphones belonging to the family were also missing.
Hundreds of investigators -- some with metal detectors and police cadaver dogs -- scoured the neighborhood, including woods, ponds, a landfall and a nearby well. Missouri Gov. Jay Nixon sent members of the National Guard to Kansas City to assist in the search.
A police affidavit obtained by Fox News and other media outlets indicated an FBI cadaver dog had "hit" on the scent of a human body on the floor of Deborah Bradley's bedroom.
But the mystery of the child's disappearance deepened when new surveillance video emerged showing a man dressed in white leaving a wooded area the night the baby disappeared.
The parents haven't spoken publicly since allowing a national news show's television crew to follow them around while their two sons trick-or-treated on Halloween night. They also haven't been as open with investigators as police would like, further complicating the search, Young said.
"I'm not saying they're not cooperating," he said. "They have met some of our needs. What I've been talking about specifically is sitting down, separate from each other, to be interviewed by detectives. In regard to that, no, that hasn't happen since the 8th of October."
The family did bring the two sons to the police department Thursday to be interviewed about what they saw the night Lisa disappeared, Officer Darin Snapp said.
Bradley and Irwin had earlier resisted allowing the interviews because they said they didn't want the boys to be traumatized by investigators, but police ensured they would be questioned by experts who specialize in dealing with children.
A female forensic specialist conducted the interviews with Lisa's two half-brothers, ages 5 and 8, KPTV reported. Police have not disclosed details of the interviews, which reportedly lasted more than three hours.
Click here for more on this story from Fox4KC.com.
Fox News'  Cristina Corbin, Harris Faulkner and the Associated Press contributed to this report.