Police analyze images on surveillance tape for clues in murder, sexual assault of 6-year-old Sierra Newbold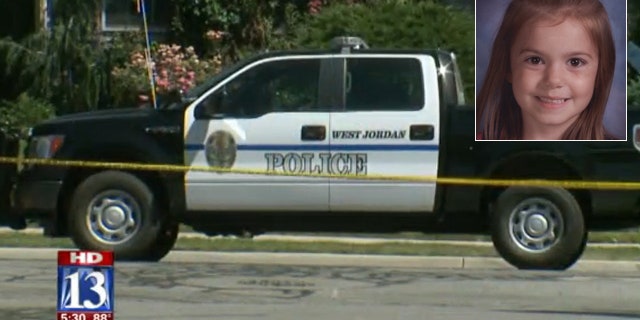 Authorities are examining surveillance video taken from the home of a 6-year-old Utah girl who police say was sexually assaulted and murdered before being dumped in a nearby canal.
West Jordan Police Sgt. Drew Sanders told FoxNews.com that security footage taken from the home of Sierra Newbold "has images" of interest that authorities are analyzing, though he did not elaborate.
No persons of interest or suspects have been publicly identified, Sanders said, and the child's family members have not been eliminated as possible suspects in the investigation.
"We haven't ruled anyone out," Sanders said Friday.
Sierra, who lived in the Salt Lake City suburb of West Jordan, was reported missing by her mother at 7:27 a.m. Tuesday, police said. Her body was reportedly discovered about 30 minutes later in a canal near her family's home. An autopsy revealed she had been sexually assaulted.
Local news outlets had said that the girl was kidnapped and killed within a 30-minute time frame, but Sanders said Tuesday that the report was incorrect.
Sierra was found "a short time" after her mother reported her missing, he said, "but time of death has not been released."
FoxNews.com's Cristina Corbin contributed to this report.