Poem gets high school football player suspended, kicked off team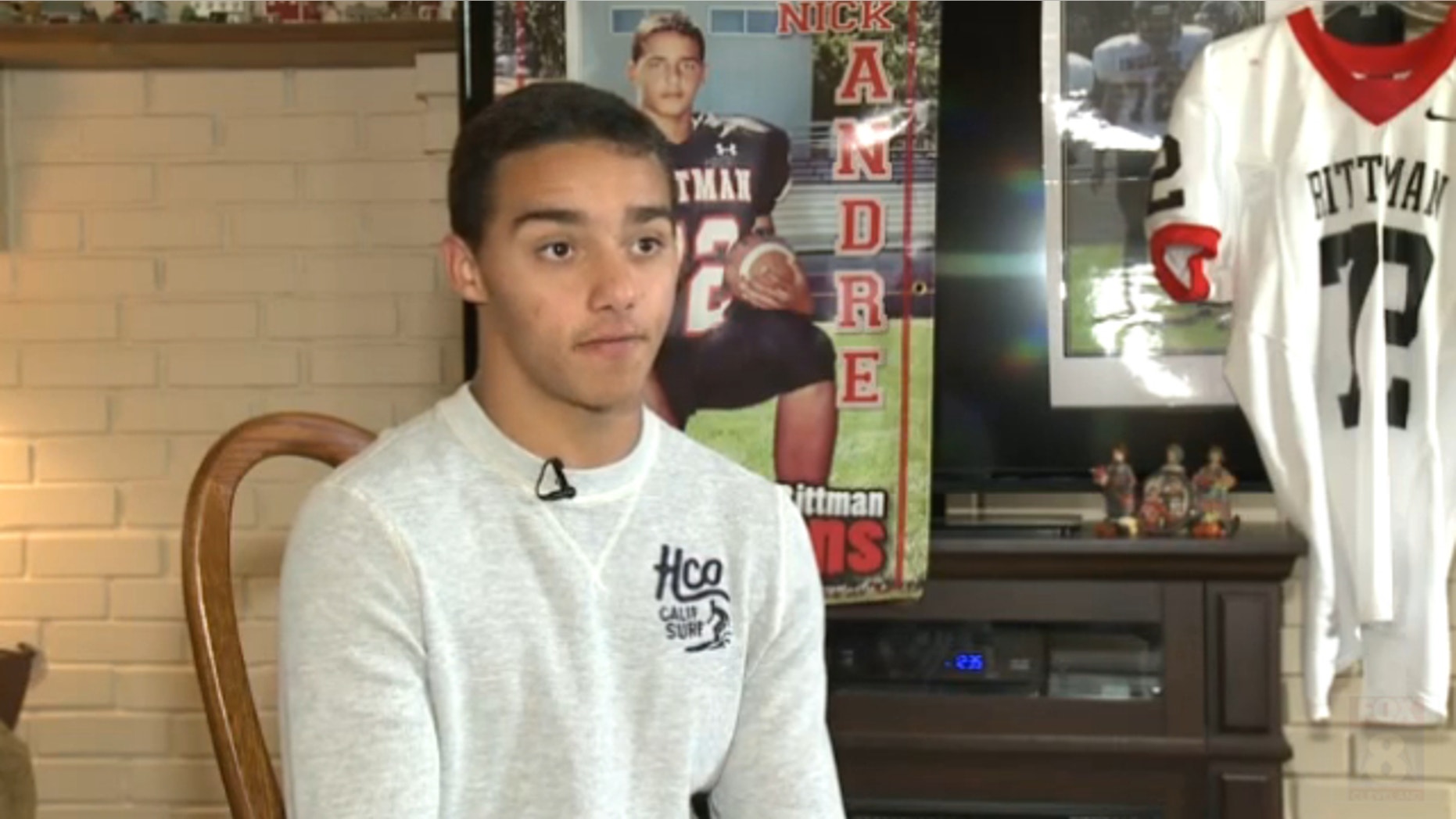 A high school football player in northeastern Ohio says he was kicked off the team and suspended from school after he wrote a poem for English class critical of his team.
According to Fox8.com, which first reported the story, 16-year-old Nick Andre was punished after reading the poem in class. The assignment was to write about something that made him angry, and he took out his frustration on the 1-7 Rittman High School gridiron team.
The principal of the school southwest of Akron said the teen "wrote a mean and disrespectful poem about another student and our athletic director/head coach." The principal called it "hazing,harassment."
"Who am I harassing or hazing? I mean I didn't state any names," Andre told Fox8.com.
Andre thinks he had a right to express himself. But he was suspended from school for four days and removed from the team for its final two games.
His mother, Julie, told the station the principal refused to sign a suspension notification letter during a meeting with the school's principal on Monday.
"All he could refer to was bullying. This poem was bullying, and my comment was, 'Why would the teacher entertain this assignment because you know, you don't know what you may get from teenage kids, so to me, I couldn't understand bullying," Julie Andre said.
Rittman School District officials declined to respond to a request for comment from Fox8.com.
Cleveland-based civil-rights attorney Avery Friedman told the station he believes Nick Andre's rights have been violated by school administrators.
"The breadth of expression, even in public schools, is virtually limitless, unless speech is creating material disruption to the educational process, which certainly isn't here," Friedman said.
The Associated Press contributed to this report.