Philly man allegedly carries AK-47 on subway during rush hour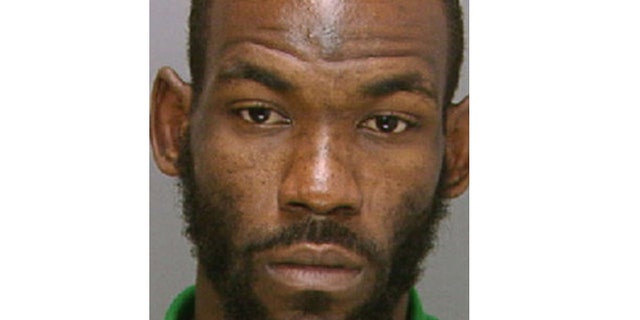 Authorities say a Philadelphia man is behind bars after he carried a partly disassembled AK-47 assault rifle and other weapons onto a crowded subway car during rush hour.
Investigators say Jermal Ponds, 28, also had a loaded handgun and a 12-inch bayonet when he was arrested Tuesday evening.
Police say a search also turned up about two dozen Percocet pills and more than an ounce of marijuana after a passenger getting off at City Hall told a transit officer she'd seen a man apparently carrying a gun.
Transit officers, including members of a specially trained unit that deals with anti terrorism, flooded the scene and found Ponds on the last car of the northbound Broad Street Line train and discovered the items after he consented to a search.
The Philadelphia Inquirer reported that police said they found a.38-caliber revolver with six rounds in its chamber; an AK-47 with a 40-round clip. The paper also reported that police found a 12-inch hunting knife; 30 pills of Percocet; more than an ounce of marijuana and over $700 in cash, a SEPTA spokeswoman said.
Ponds is being held on $100,000 bail on drug and weapons charges. Court records don't list an attorney for him.
Click for more from The Philadelphia Inquirer