Philadelphia firefighter killed in building collapse, 5 rescued in 'catastrophic accident'
Four other firefighters and an inspector were rescued
NEWYou can now listen to Fox News articles!
A Philadelphia firefighter was killed when a building collapsed early Saturday morning, fire department officials said.
Four firefighters and an inspector were pulled from the rubble and transported to Temple University Hospital. The five are in stable condition, an official said.
Firefighters were first dispatched at 1:53 a.m. for a "routine" fire. The incident progressed to an "all hands in service" call, before the blaze was extinguished.
At 3:24 a.m., there was a "total collapse" of the building, trapping the six responders who were surveying the damage and helping displaced residents.
FIRE AT HISTORIC CHATTANOOGA, TENNESSEE CHURCH INTENTIONAL: OFFICIALS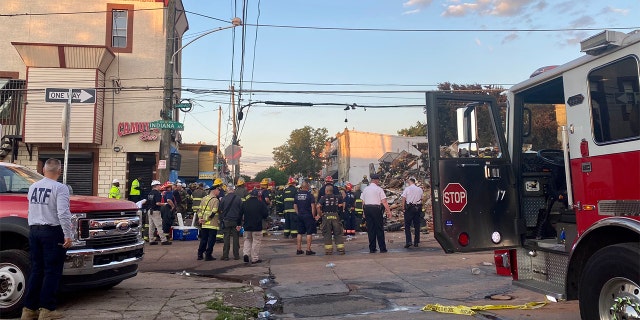 The firefighter who was killed was a 27-year-old veteran, official said in a briefing. His name has not yet been released.
CLICK HERE TO GET THE FOX NEWS APP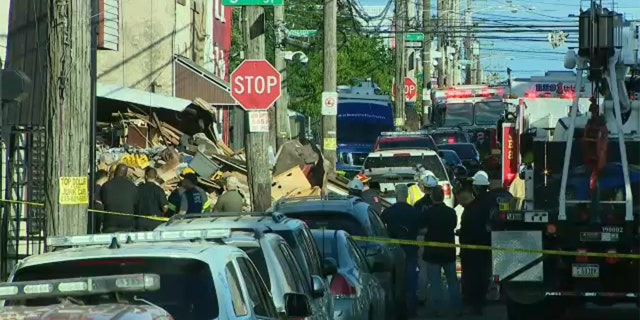 A fire department official called it a "sad day" for the department, describing the collapse as a "catastrophic accident."
MISSOURI DOG SETS HOME ON FIRE AFTER TURNING ON STOVE, VIDEO REVEALS
"It's gonna be a rough few weeks," the official said.
One person jumped from the second floor of the building to avoid being caught in the collapse, the official said. Those who were trapped were able to communicate with rescuers via tapping.
The official described the incident as a lean-to/pancake collapse, allowing for "a lot of void spaces."