Philadelphia Dunkin' Donuts robber spotted stretching beforehand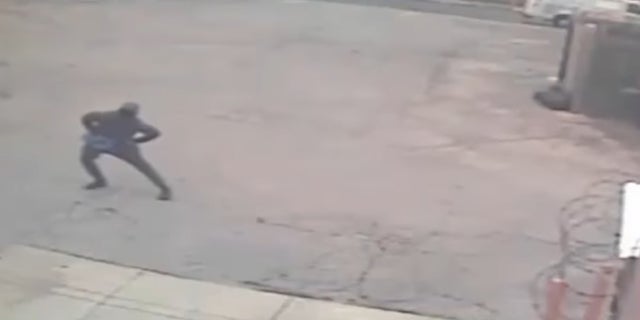 NEWYou can now listen to Fox News articles!
A suspect who robbed a local Dunkin' Donuts in North Philadelphia was caught on video getting in a good stretch before committing his crime.
Before entering the building shortly before 7 a.m. on Saturday, the suspect was seen wearing all black, latex gloves and a ski mask, taking a pause and doing stretches right before walking in.
ARMED ROBBERY SUSPECT FORGETS TO PUT ON HIS MASK
Police say the suspect jumped over the counter and pointed a gun at the employee demanding, "You have 20 seconds to give me the money from the registers," Fox 29 reported.
The suspect stole over $300 from the registers and was last seen leaving the parking lot.
Police said they had not found him yet.