Pentagon probes how civilian lived for months in Fort Bragg barracks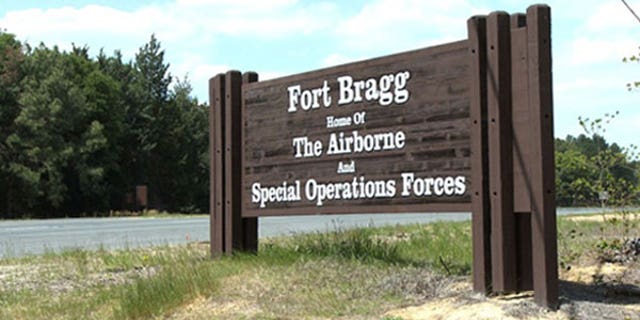 Army officials are trying to figure out how a civilian managed to live for several months at Fort Bragg, eating and bunking with special forces operators despite not being a member of the military.

The unidentified man, who a source told FoxNews.com is mentally ill, was found out last month, and has been questioned. The source said the man told the real soldiers he lived among that he was a demolition specialist and exempt from the daily activities they took part in.
"This is a very unique and interesting situation," Thomas McCollum, the garrison public affairs officer for the North Carolina base told Military.com.
The man was taken into custody Dec. 16, according to a statement from the 3rd Special Forces Group.
"I'm not sure what made this man think he could stay, but you just can't go on base without some set of orders."
"The Fort Bragg Provost Marshal was immediately contacted and the individual was detained by the military police. The situation is under investigation," read the statement.
Capt. Douglas Ray, a representative for the 3rd Special
Forces Group, said that the investigation was ongoing and declined to elaborate on how long the man had been in the barracks and why no questions were raised by his presence.
The Fayetteville Observer reported at the time that a 3rd SFG spokesman confirmed that the civilian had a fake Common Access Card and had been found living in temporary barracks. The unidentified man allegedly got away with the ruse for months by claiming he was attending a top-secret school on the base.
The source told FoxNews.com he was finally snagged after he attempted to purchase items at one of the stores on the base and was unable to provide proper military ID.
"It's stolen valor at its worst and help for mental illness at best," the source said.
"I don't think they [Fort Bragg officials] want to bring any more attention to this incident," the person added, referring to how the man was released without any charges. "They don't want a copycat."
According to Chris Grollnek, a former Marine and CEO of Safe2Safest, a domestic terrorism and active shooter prevention company, it's relatively easy to enter Fort Bragg, especially from its main access point on a stretch of highway. But it's harder to linger on the base without the proper identification.
"I'm not sure what made this man think he could stay," he told FoxNews.com. "But you just can't go on base without some set of orders.
"So that begs the question, did he have some sort of forged orders? If so, that's a federal offense."