Pennsylvania Supreme Court denies Sandusky's request to delay trial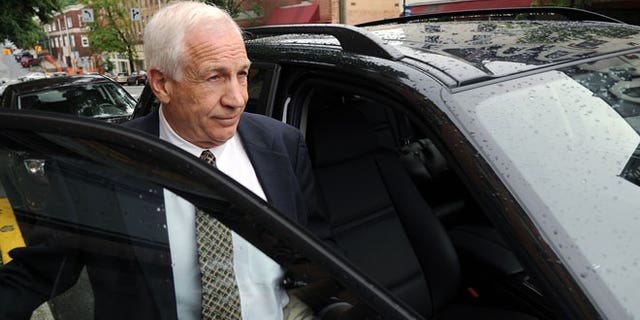 BELLEFONTE, Pa. – Jerry Sandusky lost a last-ditch effort to delay the pending start of his child molestation trial when the Pennsylvania Supreme Court turned down his request Monday.
The high court issued a one-paragraph order denying the former Penn State assistant football coach's bid for a delay. The justices didn't publicly reveal their reasoning.
Sandusky's lawyers sought the justice's review late Friday, after the trial judge and a lower-level appeals court rejected several defense attempts to forestall the proceedings.
The decision leaves jury selection scheduled to get under way Tuesday morning, with opening statements expected to begin on June 11.
The 68-year-old Sandusky faces more than 50 criminal charges for alleged abuse of 10 boys over 15 years, allegations he has repeatedly denied.
Sandusky's lawyer had argued that more time was needed to wade through information turned over by prosecutors, and to help make defense experts and witnesses available for trial.
Judge John Cleland, who will preside at the trial in Bellefonte, said last week that "no date for trial is ever perfect, but some dates are better than others."