Pennsylvania students get ballistic shield inserts as graduation gift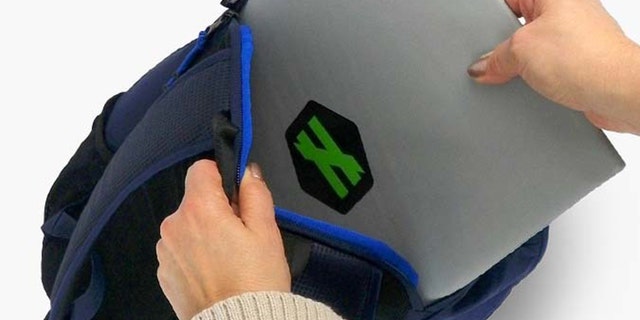 Pennsylvania students received an ominous graduation gift on Monday after a local business gave the departing 8th graders ballistic shield inserts for backpacks.
In the wake of deadly school shootings over the past year, President of Unequal Technologies Rob Vito gifted the "Safeshield," a 10-by-12 bulletproof plate, to the graduating class of St. Cornelius School outside Philadelphia - a school his own daughter attends.
Vito called it "a gift that hopefully they'll never have to use" but recognized its importance in light of the recent school shootings.
"Handguns are useless against a product like this. Shotguns are useless against a product like this," Vito told the graduating class, Fox 29 reported.
The $150 lightweight plate is said to resist many types of bullets, shotgun blasts, shrapnel and knives but Unequal said that it does not provide protection against high-powered rifles like the one used on February 14 at Marjory Stoneman Douglas High School in Parkland, Florida. A lone gunman entered the school grounds and opened fire there, killing 17 people.
Parents and students said they were saddened by the reality of Unequal's latest technology.
"I never thought I'd need this," one student told Fox 29, while another grandparent said, "I can't believe that's where we are in our nation today, but that's the fact."
The school already has taken precautionary measures to avoid a school shooting.
Visitors are asked for driver's licenses before entering, and their information is entered in a database and searched against criminal records, Fox 29 reported. Each classroom is also outfitted with an extra deadbolt lock.
The Associated Press contributed to this report.