Pennsylvania students form heart in honor of Florida victims during national walkouts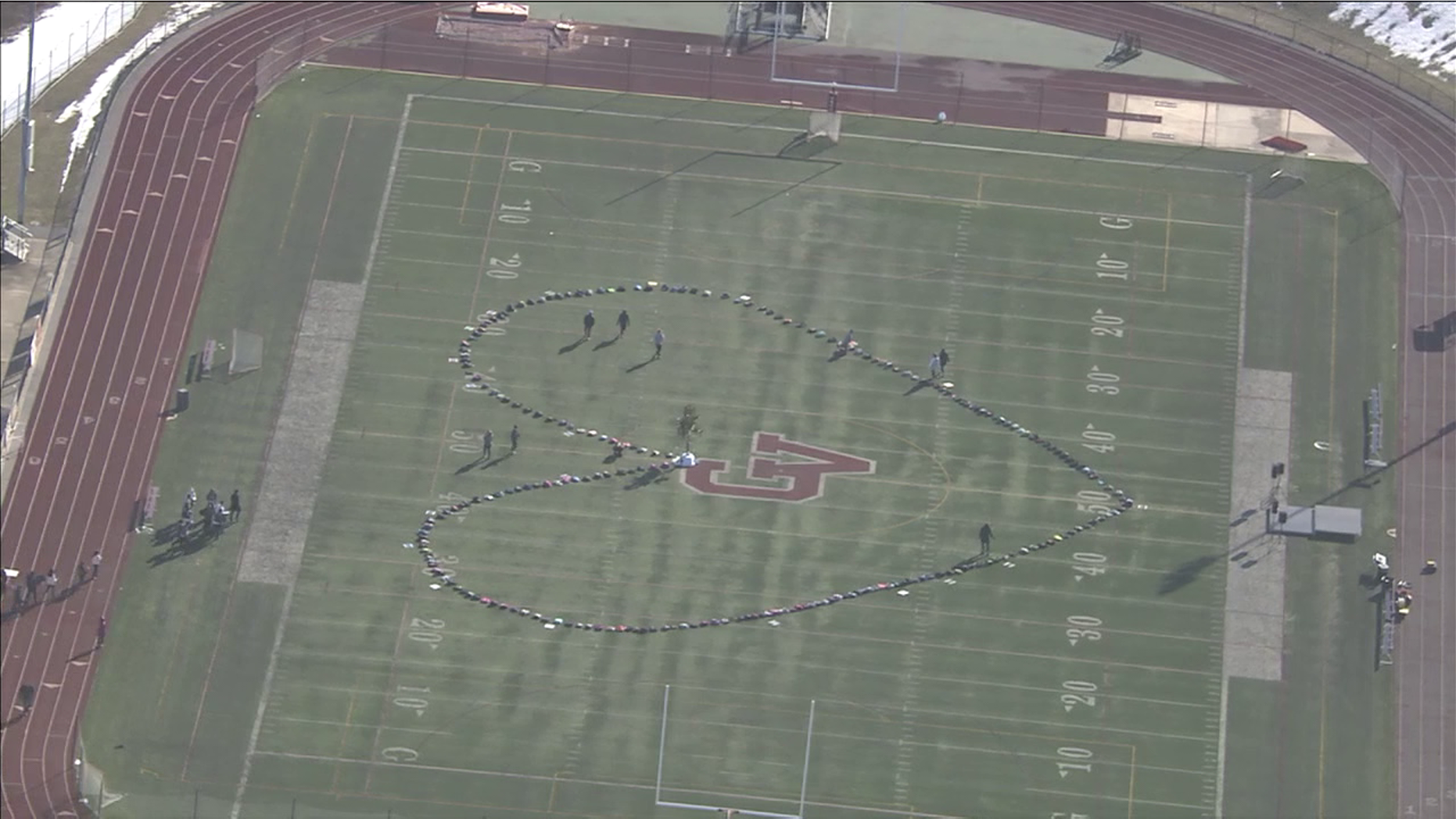 A Pennsylvania high school honored the victims of the Florida school shooting during national walkouts by lining their backpacks up to form a shape of a heart.
Students at Garnet Valley High School in Glen Mills wanted to show their solidarity with the victims of the Marjory Stoneman Douglas High School shooting. On Wednesday, more than 3,000 school walkouts were planned across the U.S. and around the world.
The tribute comes a month after alleged gunman Nikolas Cruz walked into the Parkland high school and opened fire, killing 17 people. Students were encouraged Wednesday to leave class for 17 minutes — each minute representing a person who was killed.
The national walkouts were done to protest gun violence and call for new gun control measures. Students chanted, "Hey, hey, ho, ho. The NRA has got to go!" and "What do we want? Gun control! When do we want it? Now!"
Some schools applauded students for taking a stand on gun control, while other school officials threated discipline.
The Associated Press contributed to this report.