Pennsylvania SPCA announces charges against woman accused of 'cropping' schnauzer puppies' ears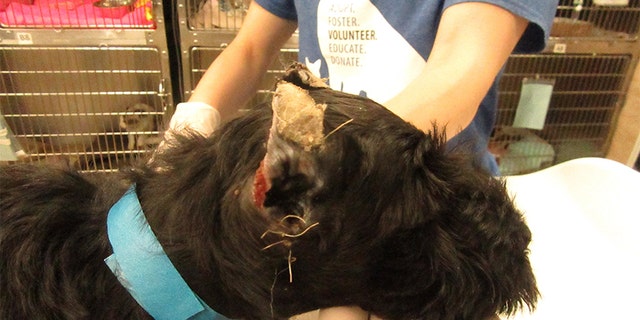 The Pennsylvania SPCA on Thursday announced animal cruelty charges against a woman accused of "cropping" several miniature schnauzer puppies' ears in what the organization called a "traumatic experience."
The charges against Joan Huber stemmed from a tip that led the PSPCA's humane law enforcement team to make a May 8 visit to the kennel where the four dogs were believed to be living, the organization said in a news release. A search warrant was executed.
COUPLE THAT SURVIVED VEGAS MASSACRE SAYS COMFORT DOG WAS FATALLY SHOT BY NEIGHBOR
Officials found that the roughly 3-month-old puppies "had recently undergone an ear cropping procedure," which is illegal unless done with anesthesia by a licensed veterinarian, the organization said.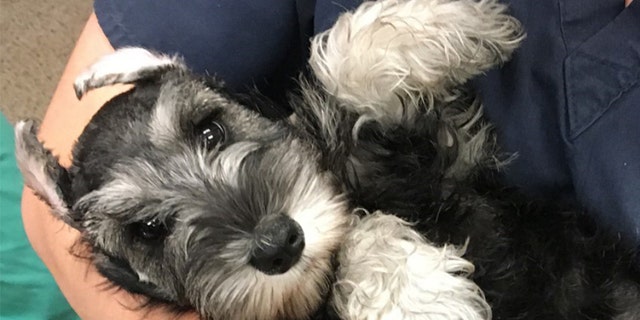 "These dogs suffered through this traumatic experience for no other reason than an outdated view of aesthetics," PSPCA Director of Humane Law Enforcement Nicole Wilson said in the news release. "Whatever anyone may feel about the issue of ear cropping, no one would imagine that a purported lover of schnauzers would slice off these puppies' ears without proper anesthetic or pain management as alleged in this case."
TEXAS DOG FOUND WITH SHOELACE EMBEDDED IN NECK, SEVERELY SWOLLEN HEAD, SAVED BY ANIMAL RESCUE
The pups were taken by PSPCA officials and received medical care, the organization said. The dogs have since been adopted.
Included in the charges were four counts of aggravated cruelty to animals – torture and aggravated cruelty of animals causing serious bodily injury or death, the organization said.
Fox News' attempts to reach Huber were unsuccessful.