Pennsylvania mom killed son, 2, with lethal dose of Vicodin in sippy cup: police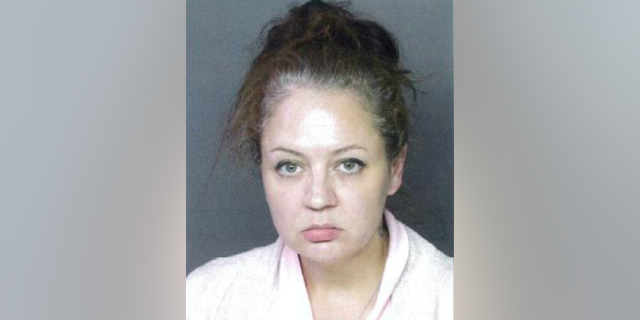 A Pennsylvania woman was arrested Tuesday after police determined she had killed her 2-year-old son last month with an overdose of prescription medicine, authorities said.
Jennifer A. Clarey, 42, was charged with a count of criminal homicide in connection with the death of her son Mazikeen Curtis, FOX 29 reported.
Authorities said Clarey provided Curtis with a lethal dose of Vicodin in his sippy cup Aug. 25, before she attempted suicide by slashing her wrists in their Tullytown home in Bucks County.
"I can't imagine what would make somebody want to do something like that. I mean you got a two year old kid and they look up to them. You're the one that's supposed to protect them, you know and bring them up and teach them wrong from right. I can't imagine," one of Clary's neighbors told FOX29. "It's sick. It's twisted."
Around 10:05 p.m. that evening, Bucks County Children and Youth Services employees stopped by Clarey's home to conduct a wellness check on Curtis, according to a criminal complaint cited by the Inquirer.
The complaint said Clarey appeared "intoxicated," and wouldn't cooperate. The Youth Services called Tullytown borough police, who found the child's body on the bed. The bed was covered in blood, according to the complaint.
The complaint said the child's brain condition showed signs consistent with a drug overdose. District Attorney Matthew Weintraub said he believed the toddler had been dead for several hours before authorities arrived.
Weintraub said during a news conference he believed the child's death was intentional.
"Plain and simple, this was a murder," Weintraub said.
Clarey was hospitalized for her wrist injuries, the Inquirer reported. The next day, investigators found a knife and razor blades caked with blood, an empty prescription bottle for 120 Vicodin pills, and an empty 4-ounce bottle of children's Benadryl in the trash, the Bucks County Courier Times reported.
Investigators said a man had left Clarey's home the night of the alleged homicide and suicide. When contacted by police, the man said the child was alive and Clarey was home when he left the house. It was not immediately clear what the man's relationship to Clarey or her son was.
Clarey was arraigned in Briston District Court Tuesday afternoon and ordered held without bail, the Philadelphia Inquirer reported.