Pennsylvania man stomped on puppy to death, punched investigating officer in the face, police say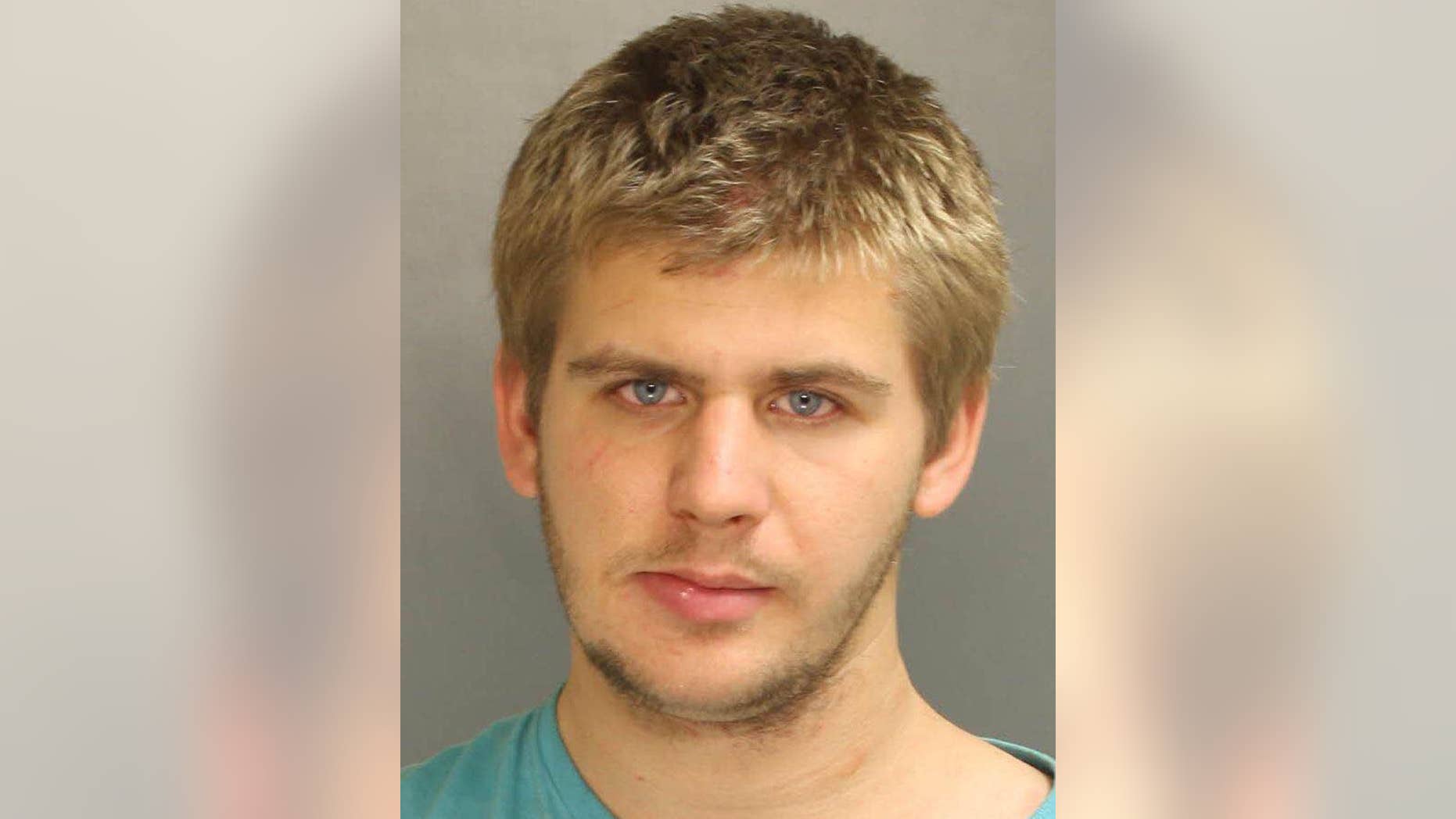 A man in Altoona, Penn., is facing a series of charges — including cruelty to animals — after he allegedly caused a puppy to die by stomping on its head and later punched an officer in the face.
Richard Jukes Jr. was arrested Tuesday night after officers with the Altoona Police Department responded to a call concerning an injured animal at his home.
SELFIE SAVES TEXAS MAN FROM SERVING UP TO 99 YEARS IN PRISON
When officers arrived, they found a month-and-a-half-old chihuahua puppy "with a severe head injury inside the residence," officials with the police department wrote on Facebook, adding the "puppy was also completely infested with fleas."
"It was later discovered that [Jukes Jr.]. stomped on the puppy's head causing severe trauma and ultimately killing the dog," the department explained.
When officers attempted to ask Jukes Jr. questions about the alleged incident with the puppy, the man then punched an Altoona Police Department officer in the face.
The Pennsylvania man has since been charged with "Aggravated Cruelty to Animals, Aggravated Assault of a Police Officer, Resisting Arrest, Obstruction of Justice, Recklessly Endangering Another Person, and Disorderly Conduct," according to the police department. He is being held at the Blair County Prison on a $75,000 cash bail.
FORMER ALABAMA STATE TROOPER KILLED AFTER SHOOTING DISTRICT ATTORNEY IN FACE, OFFICIAL SAYS
Two women at the home were also arrested and charged, according to officials. Both Stacy Friday and Stephanie Obssuth have been charged with three counts of endangering the welfare of a child and nine counts of animal cruelty, as eight other animals — three dogs and five cats, according to the Altoona Police Department — were found at the home before they were removed by the Central Pennsylvania Humane Society.
The child welfare charges stem from the three children (all under the age of 10) who were found living in the "flea-infested residence" as well, officials said.