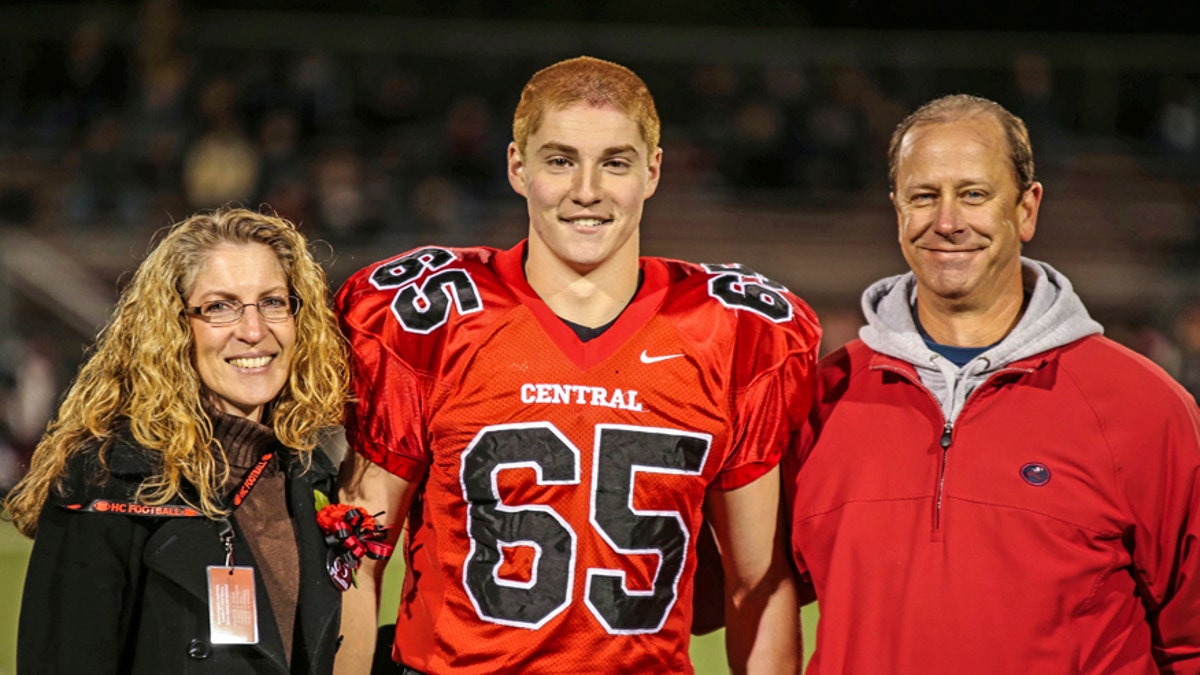 Eight fraternity members are set to be arraigned today after being charged in connection with the death of a Penn State student.
Prosecutors last week announced criminal charges against Beta Theta Pi and 18 Penn State students after the February death of 19-year-old Timothy Piazza. Piazza died on Feb. 4 after he fell down a flight of stairs during a Beta Theta Pi pledge party. Doctors estimated that Piazza had a blood-alcohol level of nearly .40 percent when he fell.
Eight fraternity brothers and the fraternity itself are accused of involuntary manslaughter while the others face charges which range from supplying alcohol to minors to evidence tampering.
On Friday, 10 of the students were arraigned on charges of involuntary manslaughter and aggravated assault, according to Penn Live.
On Monday, authorities released a 911 call placed by fraternity brother Ryan McCann nearly 12 hours after Piazza's fall. While McCann didn't mention Piazza by name, he said the 19-year-old victim hadn't moved but was still breathing. McCann stated that they "were probably going to need an ambulance."
PENN STATE FRAT MEMBER: PLEAS TO CALL 911 FOR UNCONSCIOUS PLEDGE WENT UNHEARD
A grand jury report that was issued last week described surveillance video of Piazza, which showed him appear to become inebriated fast and then fall a few times throughout the night. Fraternity brothers didn't call for help until the next morning after they spent about 40 minutes trying to revive him, police and prosecutors said.
Penn State issued a permanent ban on Beta Theta Pi on March 30 for what it called the fraternity's "persistent pattern" of drug use, hazing and excessive drinking.
The report was heart-wrenching, sickening and incomprehensible, Penn State President Eric Barron said. "It is numbing how an atmosphere that endangers the well-being and safety of another person could occur within an organization that prided itself on commitment to each other and to its community."
The Associated Press contributed to this report.