Penalty for flying the 'Betsy Ross' flag sets off star-spangled fight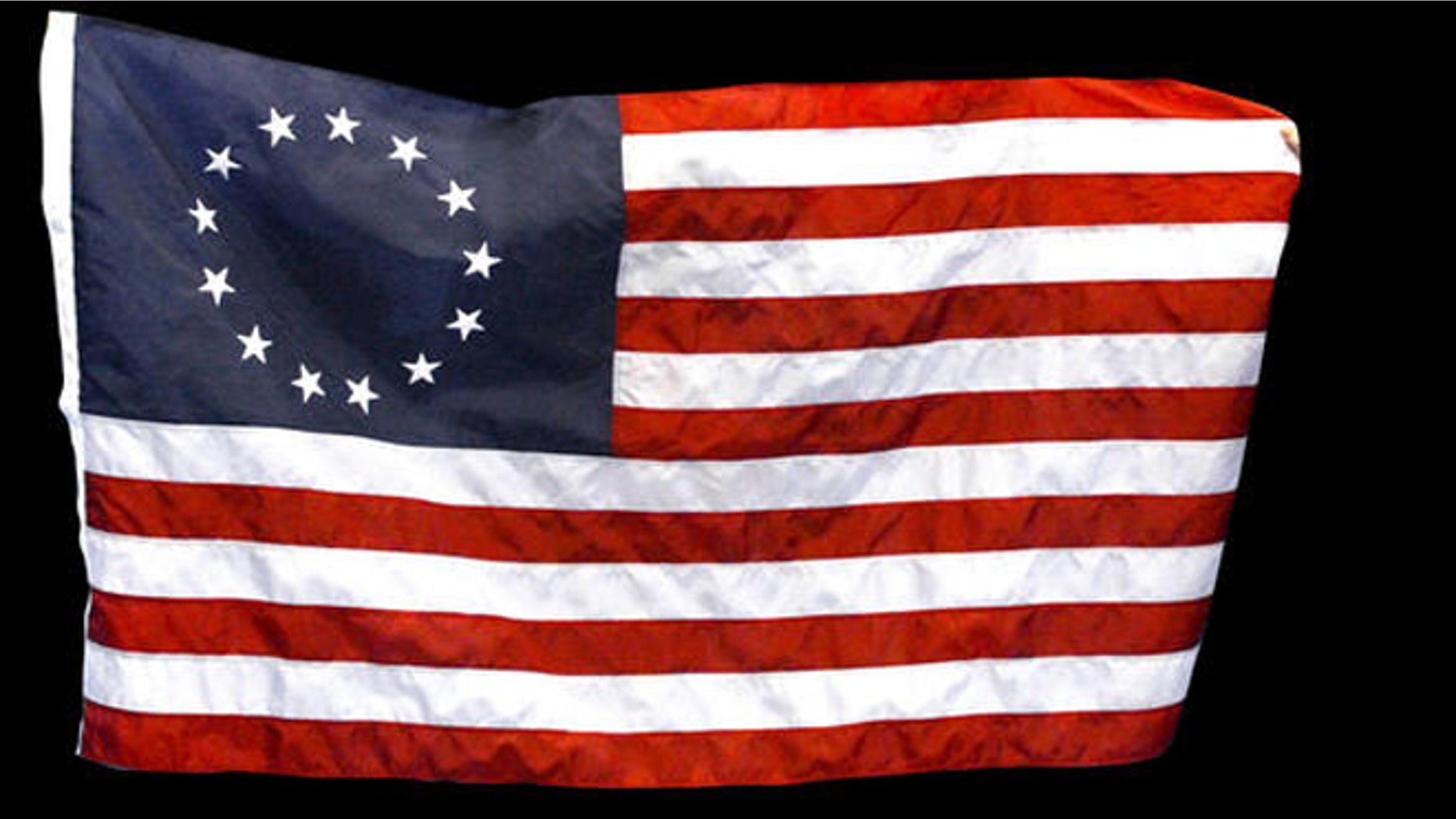 David Renner says he is facing a $200 fine for flying a Betsy Ross flag outside his townhouse in Littleton, Colo.
Renner tells Fox31 in Denver that he was issued the fine by his homeowner's association for flying the flag last week ahead of Flag Day, June 14.
"Do they really think I'm bringing down property values? It's not like I'm flying an Oakland Raiders flag," he told the station.
The Southbridge Townhomes Association told Renner the only acceptable flag is the current American flag with 50 stars and 13 stripes. The Betsy Ross has 13 stars and 13 stripes.
Renner said he has the right to fly the Betsy Ross under the Freedom to Display the American Flag Act of 2005.
"That act uses a loose definition of the term American flag, any number of stars, any number of stripes, any size, any material, any flag that purports to be an American flag," he told Fox31.
He added, "I do not want to piss off my neighbors or make them angry. I just want to honor our history."
Renner's flap with the homeowners association started in April when he decided to fly the Gadsden, the yellow, pre-revolutionary flag reading "Don't Tread On Me."
He got a warning for that and then a $100 fine in May for flying a Colorado state flag. The fine for flying the Betsy Ross arrived in Renner's mailbox on June 7.
Renner said he owns 13 flags and flies them all with pride. "I love flags," he said. "I love flag history."
The development where Renner lives is located in a picturesque setting with 50 townhomes, a park and a pool.