Pellet gun-waving man inside Montana casino shot, killed by police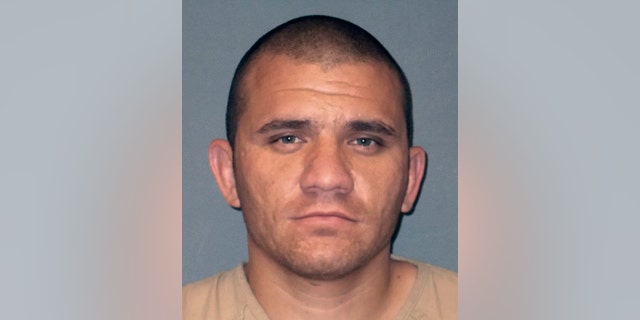 NEWYou can now listen to Fox News articles!
BILLINGS, Mont. – A police officer shot and killed a man who was waving a pellet gun and threatening patrons inside a casino early Tuesday — the second fatal shooting by officers in Montana's largest city in less than 24 hours.
The 44-year-old man was being sought by police in the lead-up to his death. His ex-wife reported earlier that he showed up at her house, banged on her door and windows and told her he was going to rob a casino, Billings Police Chief Rich St. John said.
Less than an hour later, the man was seen entering Lucky Lil's casino just before 1:30 a.m. Two officers broke a window to enter the locked building, where Sgt. Bret Becker shot the man multiple times with an AR-15 assault rifle after the suspect refused to drop the gun and said he had taken hostages, St. John said.
It was unknown whether the man fired the pellet gun, which Becker had believed to be a firearm, St. John said.
The suspect's identity was not immediately made public pending notification of relatives. St. John said the man was "known to the police" but provided no further details. His ex-wife told police that he may have taken opiates prior to Tuesday's confrontation and St. John said toxicological tests on the man were planned.
Becker was placed on administrative leave with pay pending an internal investigation.
The shooting was the latest in a string of suspects killed by law enforcement in recent years as Billing struggles to contain a surge in violence that authorities say is driven by illegal drug use in the city of 110,000 people.
An Associated Press review has found that 12 people were shot and killed by law enforcement in Billings since 2012. In most cases, the victims were determined or suspected to be using methamphetamine prior to confrontations with police, according to toxicology reports and interviews with law enforcement officials.
On Monday morning, a 29-year-old man was shot and killed by a Billings police officer at a downtown apartment.
Officials said the man was waving a knife, threw knives at officers and was advancing on them when he was shot repeatedly. An earlier attempt to subdue the man with a stun gun failed.
St. John in comments to reporters defended his officers' handling of this week's police shootings.
In both cases, the victims acted erratically and did not respond to clear commands to drop their weapons, he said.
"You do not use less lethal options in a lethal scenario," St. John said.
The investigations of the shootings will later be reviewed by the county prosecutor and state Department of Justice, St. John said.
Each shooting also will be reviewed by a jury during a coroner's inquest later.
Inquests are public proceedings required under Montana law when someone is killed by or dies in the custody of authorities.
A citizen jury determines whether the officers acted appropriately, with the jury's recommendations submitted to a county prosecutor for a final decision on whether criminal charges are warranted.