Paroled sex offender who led police on RV chase arrested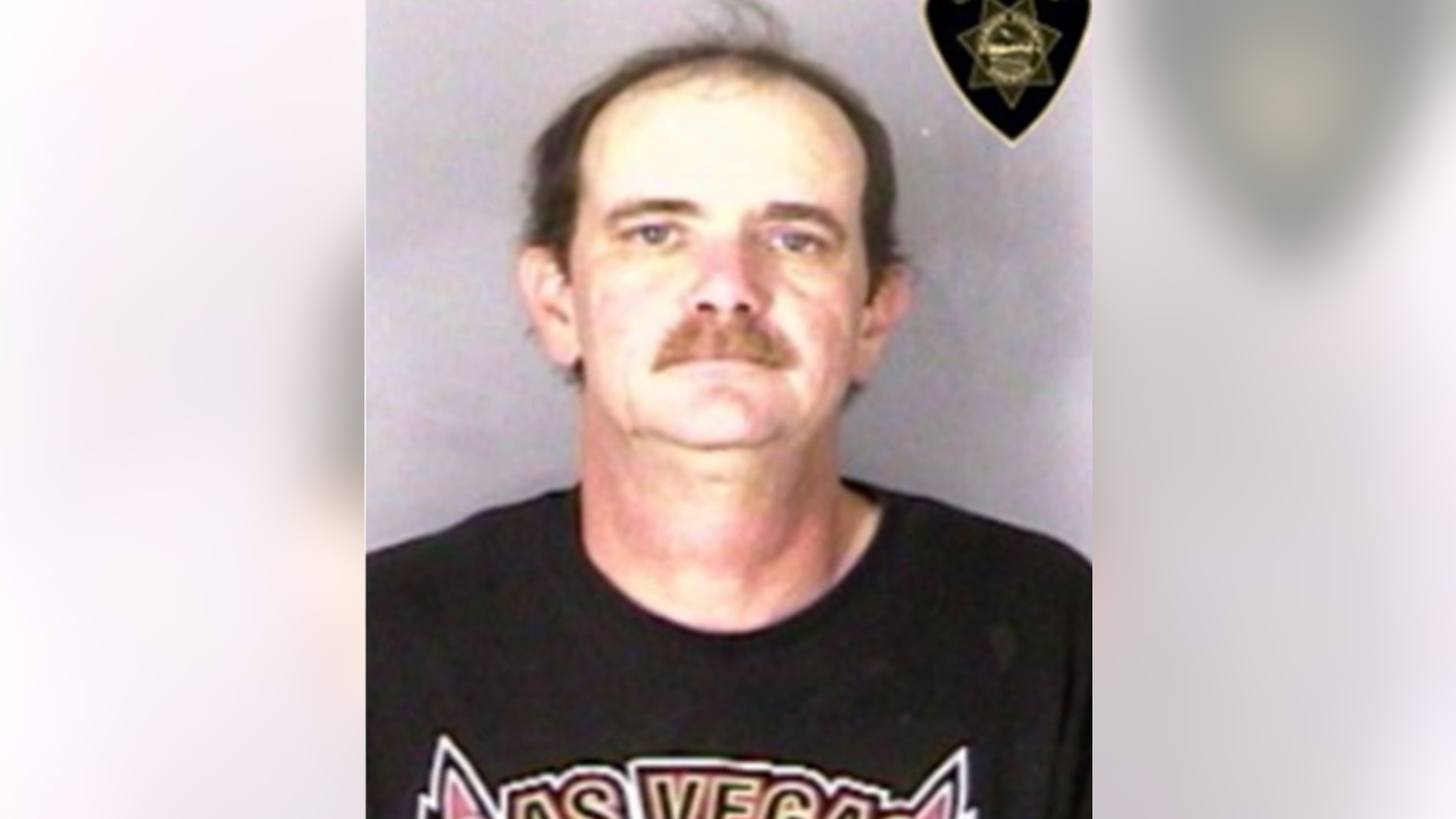 A paroled sex offender who led police on an hours-long chase through California in an RV on Tuesday has been arrested.
Stephen Merle Houk was taken into custody around 4:30 p.m. in Barstow, the Los Angeles County Sheriff's Office tweeted Thursday. "He was found in a Rail Car and taken into custody without further incident," according to police.
Houk, 46, led police on a chase in his motor home with his two young children —a 3-year-old boy and an 11-month-girl — in Los Angeles after deputies had tried to talk to him about allegations he threatened his wife.
The children were found unharmed after the RV stopped in an orchard north of Bakersfield after a 100-mile northern freeway drive, but Houk was nowhere to be found.
HUNT ON FOR PAROLEE WHO FLED WITH CHILDREN IN MOTOR HOME
Houk is a registered sex offender who was on parole following a conviction in Oregon for felony sodomy, records indicated.
He pleaded guilty to felony sodomy and prosecutors dropped charges of sex abuse as part of a plea agreement. He served eight years in prison.
The crime involved sex with a child under 14 years old but the circumstances were "too egregious to discuss," Los Angeles County sheriff's Capt. Darren Harris said earlier this week.
Authorities said Houk had an argument with his wife on Tuesday morning and apparently took the children with him when he left.
As many as 15 California Highway Patrol cars followed Houk in pursuit of his RV, but didn't close in following reports that he might have a gun with two children in the vehicle.
Houk was wanted for assault with a deadly weapon, making terrorist threats, kidnapping and other charges.
Fox News' Bradford Betz and The Associated Press contributed to this report.