Parkland shooter Nikolas Cruz warned student: 'Something bad is about to happen'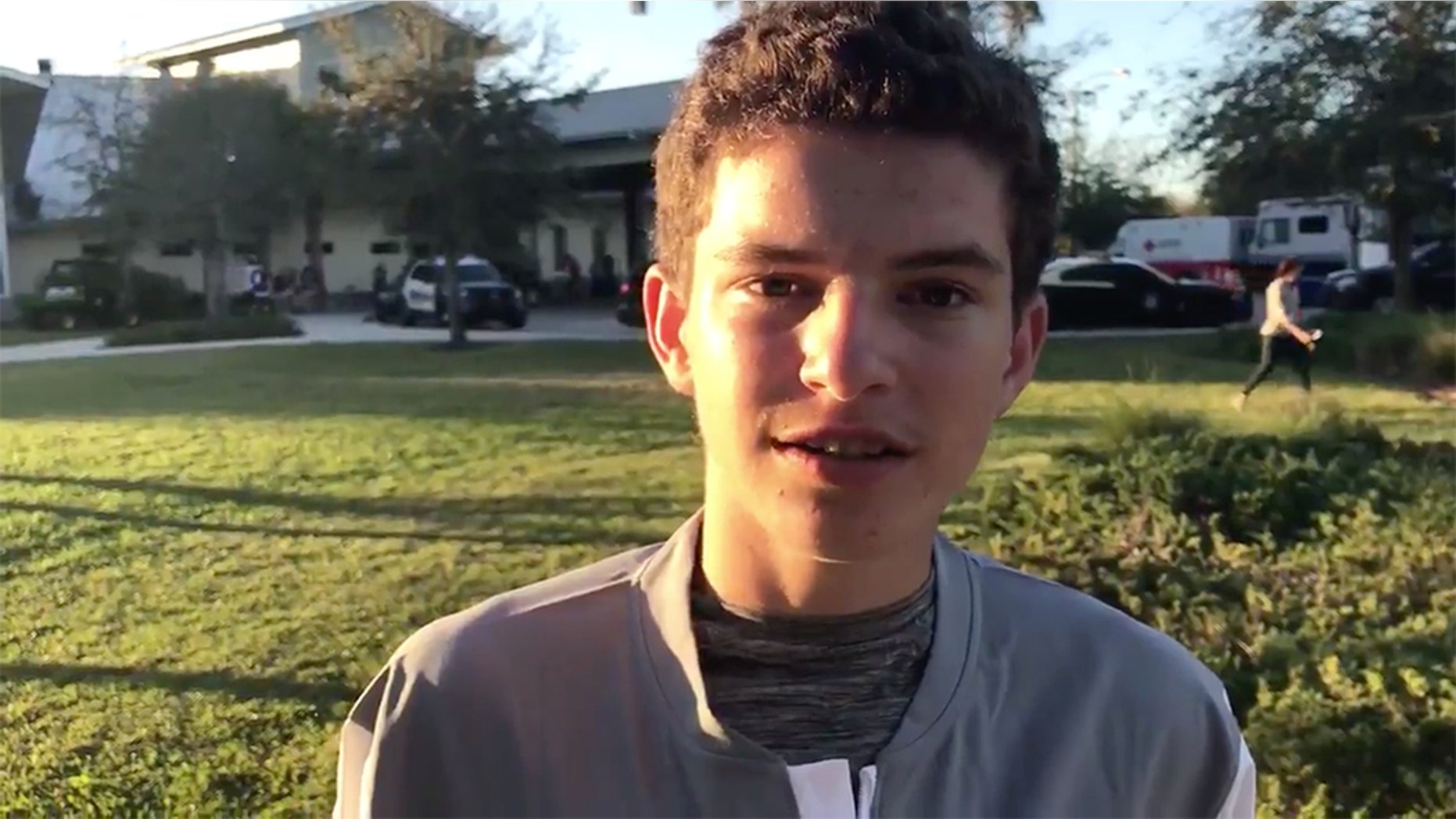 Florida prosecutors have released the witness statement of a student who survived the Parkland school shooting after a face-to-face encounter with gunman Nikolas Cruz, the Miami Herald reports.
The student, Chris McKenna, told detectives he saw Cruz in a stairwell pulling a gun out of a large black duffel bag, the paper reported Friday after obtaining the statement.
"He told me you better get out of here. Something bad is about to happen," McKenna's statement says, according to the paper.
The paper reported that McKenna, 15, rushed away and found assistant football coach Aaron Feis on his golf cart. Fies whisked the teen to safety and then returned to Building 12 at Marjory Stoneman Douglas High where he was shot dead when he confronted Cruz.
McKenna, identified as C.M. in the document, is now a key witness against Cruz, according to the paper.
PARKLAND HIGH SCHOOL MONITOR WHO SAW NIKOLAS CRUZ BEFORE SHOOTING IS BARRED FROM GROUNDS
His statement jibes with what he told media outlets in February about the encounter with Cruz.
Cruz is facing the death penalty in connection with the shooting that left 17 people dead and 17 others wounded. His defense team says the client is willing to plead guilty in exchange for a sentence of life in prison.
Prosecutors also released Friday the sworn statement of school security monitor David Taylor, who had been alerted to be on the lookout for Cruz and then saw him with the duffel bag striding into the freshman building, the paper reported.
Taylor hid in a closet when the gunfire erupted moments later. Since the shooting he has been assigned to another school.
NIKOLAS CRUZ CELLPHONE VIDEOS RELEASED: 'I'M GOING TO BE THE NEXT SCHOOL SHOOTER'
"I heard several quite a few gunshots actually after that," he says in his statement, the paper reported. "Then I heard, then it went quiet for something feeled like forever but it was probably 30 seconds. And then I heard a double tap close to me it was right above me or right below me or right outside my door."
WTVJ reported that in Taylor told cops he knew Cruz was troublemaker.
"Not like fights or anything but like, just odd stuff like swastikas all over his backpack and on his folders," the statement says.