Parents face homicide charges after baby's body found in cat litter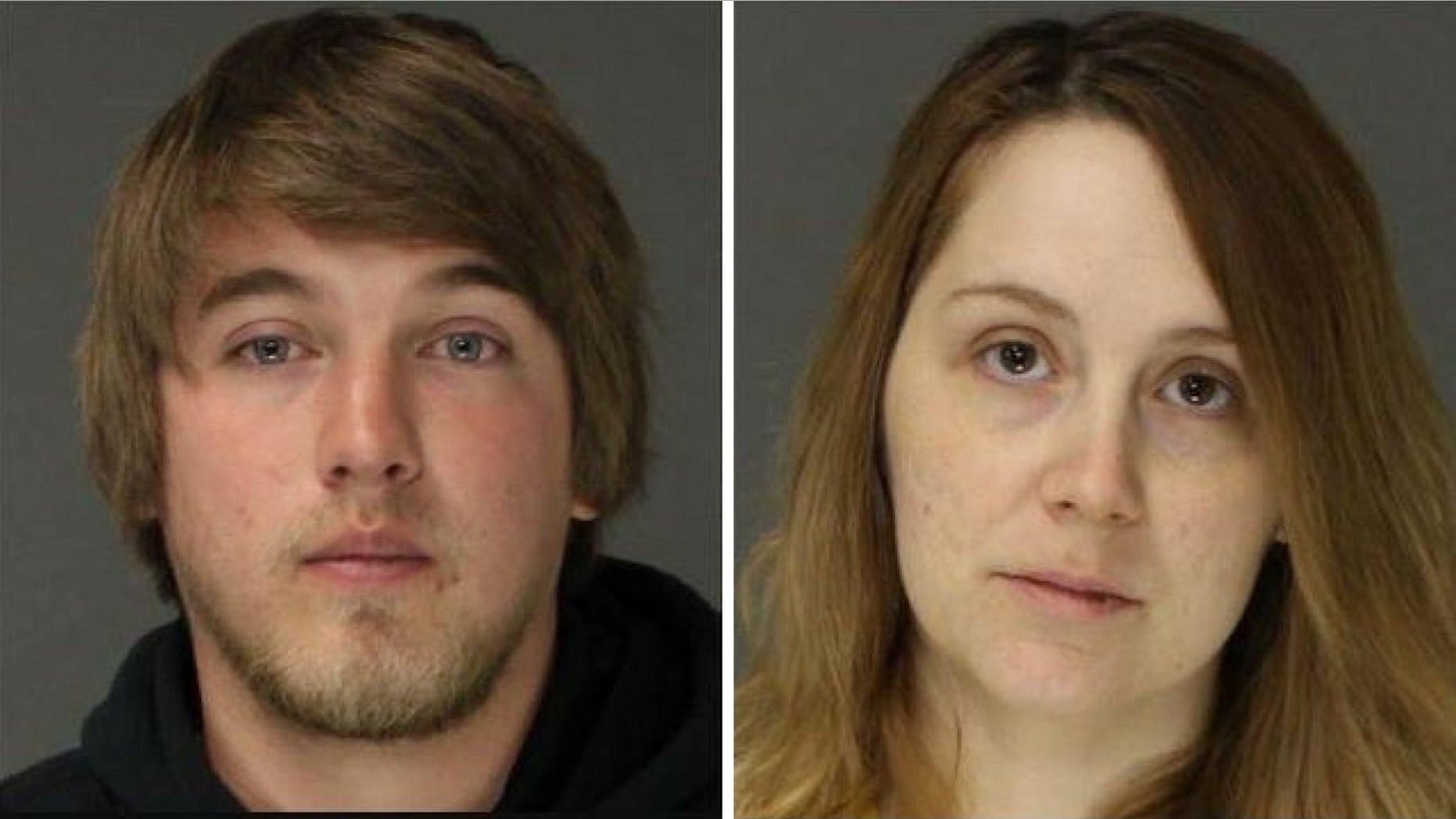 The parents of a 6-month-old infant are facing criminal homicide charges after the baby's body was found in a container filled with cat litter in a crawl space at their Pennsylvania home.
Shaun Oxenreider, 25, and Samantha Trump, 27, were charged with concealing the death of a child, abuse of a corpse and conspiracy.
Authorities said Harper Trump's body was found on March 20 in a trash bag in a plastic container filled with cat litter at the Springfield Township complex.
An autopsy concluded Harper died around Jan. 1 from blunt force head trauma and had rib fractures.
TORNADO FLIPS CARS AND TRIGGERS BUILDING COLLAPSES IN PENNSYLVANIA
"When you see a young child's life taken away, unnaturally, in a situation where they were abused to the point where they were murdered, that's tough to swallow," John Adams, the Berks County District Attorney, told WFMZ.
Police were called to the home after relatives were "suspicious about the death of the baby," PennLive reported. Police searched the home, where they found the baby's body behind a locked door that led to the crawl space.
The defendants remain in prison in lieu of $250,000 bail each. Oxenreider's attorney earlier said his client wasn't the primary caregiver.
2 PENNSYLVANIA POLICE OFFICERSINJURED IN SHOOTING WHILE RESPONDING TO FALSE REPORT OF ABDUCTION
Adams said the investigation was ongoing.
"This is an ongoing investigation," he told the Reading Eagle. "The cause of death is homicide, but we know there is a lot of information that we are still trying to gather and we will continue to gather."
The Associated Press contributed to this report.