Pair Dressed as Nuns Rob Suburban Chicago Bank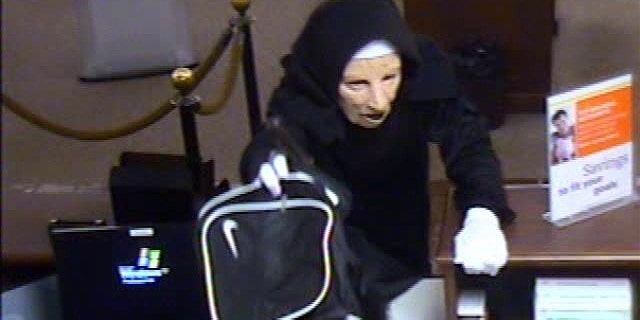 NEWYou can now listen to Fox News articles!
A man and a woman wearing nun masks robbed a bank in suburban Chicago on Sunday, in a scene eerily similar to a Ben Affleck movie.
FBI spokesman Ross Rice in Chicago says the TCF Bank branch in Palos Heights was robbed Sunday afternoon in a "takeover style," and the two offenders were wearing nun masks and habits like those featured in the film "The Town."
Bank surveillance photos provided by the FBI show a resemblance to the eerie plastic-faced disguises that have slits for eyes and were worn by robbers in the 2010 Ben Affleck film.
Authorities said the robbers entered the bank just before closing, using handguns to force a bank teller and the branch manager to put money from the vault into a Nike duffel bag, the Chicago Sun-Times reported.
Palos Heights police Detective Gerald Wodka said they have some leads, "but nothing concrete," the newspaper said.
Police are not disclosing how much money was taken, the Sun-Times said.
Rice says authorities are investigating, but no arrests have been made.
Click here to read more on the disguised robbers from The Chicago Sun-Times.
The Associated Press contributed to this report.