Oxygen Media defends series about missing teen case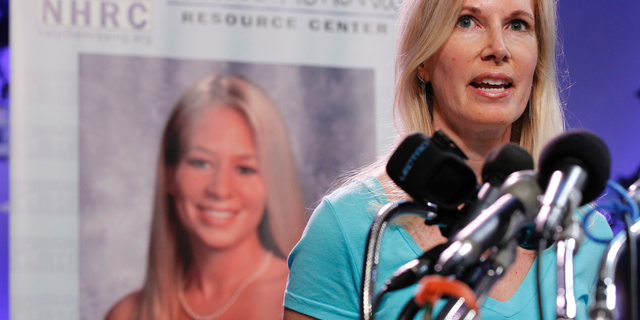 BIRMINGHAM, Ala. – A lawsuit seeking $35 million over an Oxygen Media television series about the disappearance of an Alabama teenager in Aruba presents an "inaccurate depiction" of the show, the company said in response to the complaint.
A statement released late Tuesday by Oxygen, which specializes in true-crime entertainment programming for women, said it has "deep compassion and sympathy" for relatives of Natalee Holloway and was disappointed in the lawsuit by her mother, Beth Holloway.
Holloway has filed a federal lawsuit in Birmingham contending "The Disappearance of Natalee Holloway" was a fake documentary that subjected her to weeks of anguish when it aired last summer.
Aside from Oxygen Media, which is an arm of NBCUniversal Cable Entertainment, Holloway also is suing the Los Angeles-based Brian Graden Media, which developed the show.
The six-episode series included the discovery of what were supposedly remains that could be those of Natalee. But the lawsuit claims producers knew that bone fragments featured in the production weren't linked to Natalee before supposed testing produced inconclusive results.
Oxygen Media said the show followed Dave Holloway, a Mississippi insurance agent who was Natalee's father and the former husband of Beth Holloway, as he searched for answers about his daughter.
"We had hoped, along with Mr. Holloway, that the information was going to provide closure," said the statement. "We cannot comment further on ongoing litigation."
Natalee Holloway was 18 when she was last seen during a trip with classmates to Aruba. Her disappearance after a night with friends at a nightclub sparked years of news coverage, particularly in the tabloid and true-crime media.
No remains were ever found, and the Dutch teen suspected in her death, Joran van der Sloot, is now imprisoned for the slaying of another young woman in Peru in 2010.
A judge acting at Dave Holloway's request declared Natalee Holloway legally dead in 2012.