Oregon standoff leader asks holdouts at refuge to go home
The attorney for the leader of an armed group occupying an Oregon wildlife refuge said Wednesday the man wants those remaining at the refuge to "please stand down" and go home.
Ammon Bundy made an initial appearance in federal court in Portland, Oregon after he and seven others were arrested Tuesday during an incident with police that killed 1.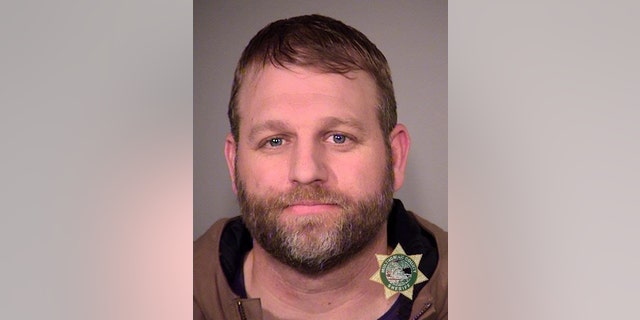 Mike Arnold, Bundy's attorney, read a statement afterward in which Bundy urged those still at the Malheur National Wildlife Refuge to leave.
In the statement, Bundy asked the federal government to allow the people remaining at the refuge to depart without being prosecuted. Addressing those still holding out, Bundy's statement said: "Please stand down. Go home and hug your families. This fight is now in the courts. Please go home."
Earlier in the day county's sheriff lamented "there doesn't have to be bloodshed in our community" and said he was "disappointed" that the incident "ended badly."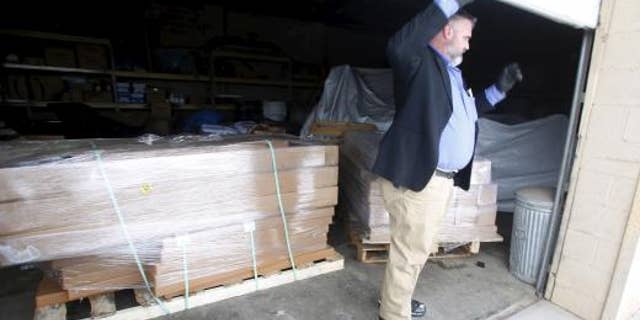 "We all make choices in life," an emotional Harney County Sheriff Dave Ward said during a Wednesday news conference. "Sometimes our choices go bad."
Robert "LaVoy" Finicum, 55, was killed during a traffic stop Tuesday in which Bundy, 40, and three others were also taken into custody, The Oregonian reported. Ammon Bundy's brother, Ryan, was shot and wounded during the incident. Three other members of the group were taken in to custody separately.
The group had occupied the remote refuge for the better part of a month, protesting, they said, for ranchers' rights. Ward said the militia's methods were wrong.
"We're just trying to figure out how a dead cowboy equals a peaceful resolution."
A federal criminal complaint against those arrested says that the armed group had explosives and night-vision goggles and was prepared to fight. The complaint says refuge employees were unable to report to work because of threats of violence from the group.
"We don't arm up and rebel," he said. "We work through the appropriate channels. This can't happen anymore. It can't happen in America. And this can't happen in Harney County."
The events surrounding Finicum's death remain unclear, and officials did nothing to clarify the incident on Wednesday, taking no questions during the news conference.
FBI special agent in charge Greg Bretzing placed the blame for the deteriorating situation squarely on the protesters.
"It is the actions and choices of the armed occupiers of the refuge that have led us to where we are today," Bretzing said.
He added: "Actions are not without consequences."
An unknown number of protesters remained at the refuge Wednesday, but members of the media began leaving after the FBI reportedly told some journalists the Bureau couldn't offer "protection."
KTVZ reporter Lauren Martinez tweeted a video of her leaving the compound area with the ominous note "@FBI warns media no protection." Oregon Public Broadcasting reporter John Sepulvado tweeted ".@OPB was told by FBI that we were on our own -- essentially stuff is going down and we need to move."
Earlier in the day, Jason Patrick, one of the leaders of the crew remaining at the outpost, said he could see an armored convoy and a number of law enforcement officers gathered from his perch in the compound.
"Sounds like the definition of peaceful resolution is either forcefully kidnapping me or death," Patrick told USA Today. "A peaceful resolution is not dead people."
The FBI and Oregon State Police were also establishing a series of checkpoints along key routes in and out of the refuge on Wednesday. The agencies said in a statement that the containment was to 'better ensure the safety of community members."
Bretzing said any remaining occupants of the refuge were free to leave through the checkpoints, but those leaving would be identified on their way out.
Patrick wouldn't say how many people remained with him at the refuge, but he told The Washington Post that occupiers weren't planning on leaving because of the arrests.
"Right now, we're doing fine," Patrick said. "We're just trying to figure out how a dead cowboy equals a peaceful resolution." Patrick's comments could have been aimed at Oregon Gov. Kate Brown who asked for "patience as officials continue pursuit of a swift and peaceful resolution."
Patrick told The Oregonian: "We're all standing here ready to defend our peaceful resolution."
Other protesters suggested the standoff may be petering out.
Brand Thornton, one of Bundy's supporters, said he left the refuge Monday and wasn't sure what those remaining would do.
"The entire leadership is gone," he told The Associated Press in a telephone interview. "I wouldn't blame any of them for leaving."
The Associated Press contributed to this report.