Oregon man who allegedly decapitated mother showed no sign of issues, father says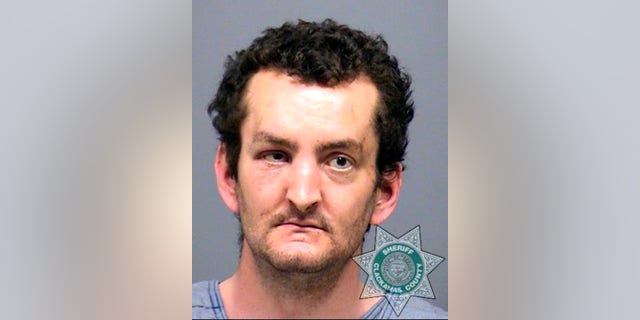 An Oregon man accused of cutting off his mother's head on Mother's Day and bringing it into a grocery store where he stabbed a worker had shown no warning signs before the gruesome attack, according to his father.
Joshua Lee Webb, 36, killed and decapitated his mother in Colton, then traveled to a store around 12 miles from his parents' home and started stabbing a checkout clerk, police said. Other workers pinned him down and waited for law enforcement to arrive. The worker was hospitalized and is expected to survive.
Webb had vision problems and was receiving Social Security payments but didn't show signs of any other issues, his father said.
OREGON MAN APPARENTLY CARRIED SEVERED HEAD INTO STORE BEFORE STABBING
"I never foresaw a problem. If I had I would have stopped it," David Webb said. "I just can't believe I lost my wife and son in one day. ... I don't know. I wish I did. I wish I had some answers, but I don't. I waited all my life to retire with my wife, and now I can't. That's all I know."
Joshua's mother, Tina Marie Webb, 59, had said that she thought her son was depressed but Webb said he hadn't notice any indications of that.
When Webb arrived at the store in downtown Estacada, he was covered in blood, had a large "kitchen-type" knife and was carrying a severed human head, according to investigators.
IHOP SHOOTING: AIR FORCE VETERAN KILLED DEFENDING WOMAN
"He didn't say anything after he was subdued," Ernie Roberts, the interim police chief in nearby Sandy, Oregon, said on Monday.
"He was in like a catatonic state, wasn't speaking to anybody," Roberts said, adding that the only thing he said during the encounter before his arrest was that he was thirsty.
Webb had one previous conviction for the unlawful use of metal objects on tires in 2000, Fox 12 reported. He has a court appearance scheduled for Tuesday afternoon.
The Associated Press contributed to this report.