Oregon man accused of lighting Denny's customer on fire is arrested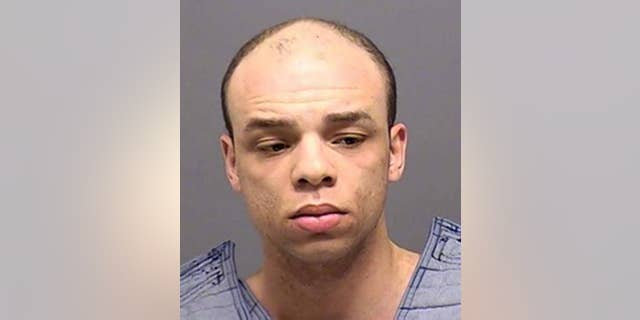 NEWYou can now listen to Fox News articles!
Deputies have arrested a suspect accused of walking into a Denny's restaurant in Oregon Wednesday night and setting a man on fire.
Deputies arrested the man Thursday evening at a home in Clackamas County.
FATHER OF MISSING TENNESSEE TEEN FOUND SAFE SAYS SHE WAS BRAINWASHED
According to deputies, the suspect came outside of the home and was arrested without incident.
The suspect has been identified as DeShaun James Swanger, 24. Swanger does have a criminal history, according to the sheriff's office.
FACEBOOK SHOOTING VICTIM HONORED BY POLICE WITH DIGITAL PAINTING
Deputies say several people recognized Swanger from the surveillance pictures that were released.
Buck Sleight told FOX 12 he saw one of those pictures Thursday morning and called 911.
Sleight says he had once lived at the transitional home where Swanger was living. He adds the 24-year-old kept to himself and was quiet but kept his family away from Swanger.
Sleight says he now lives across the street from the home.
"It is disgusting to me, you know, hearing what happened to this elderly man," Sleight said. "He did not deserve that so, I think anything they give him, he is going to get what he deserves."
Investigators said the suspect was seated at a booth near a 69-year-old man. Deputies said surveillance video showed the suspect dump liquid onto the victim and then toss a lit item at him. A large flash resulted and the victim was critically injured.