Oregon DOT employee suspended after Facebook post calling on immigrants to be shot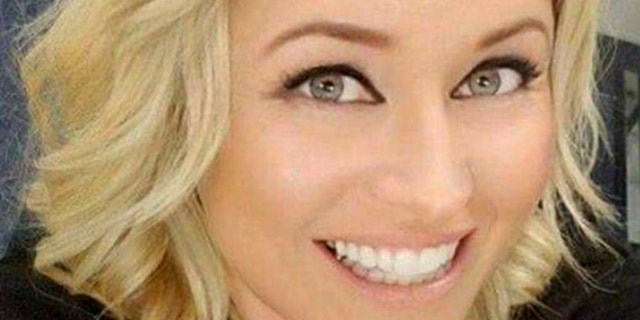 An Oregon woman who works for the Department of Transportation was suspended after she allegedly made remarks on Facebook calling for illegal immigrants to be shot at the Mexican border.
The department announced on Thursday that a member of staff had been placed on leave after the post was widely shared on social media.
Lori McAllen, who has since deleted all of her social media accounts, reportedly wrote on Facebook: "I personally think they should shoot them all at the border and call it good… it'll save us hardworking AMERICANS billions of dollars on our taxes !! ;)"
The offensive post was shared along with her Twitter bio, which read: "I don't have room in my heart for drama, disrespect or hate.. either love your life or make a change!"
When the post began circulating online, Oregon's DOT responded on Twitter, saying: "An employee linked to an offensive Facebook post is on leave while we investigate. We take this matter very seriously and very personally. The comment doesn't reflect our agency values and is disturbing and hurtful. Thank you for your patience as we complete the investigation."
HUNDREDS OF CHILDREN REUNITED WITH FAMILIES, WHITE HOUSE OFFICIAL SAYS
They subsequently added: "We're aware of a post that has been rapidly circulating through social channels espousing views offensive & abhorrent to the values of our agency. There is an active investigation into the matter. Thank you to those who have shared your concerns and we take this matter seriously."
Dave Thompson, a transportation spokesman, told CBS News they had received thousands of comments online and more than 100 phone calls.
"The social media posts were coming in fast and furious – it went viral," he said. "HR is talking to her to determine if that was really her who wrote it.
He added: "I looked for [her Facebook page] at about 7:30 yesterday morning, it was already gone. I don't know if she took it down or somebody else did, but it's gone."
McAllen, from Linn County, currently earns $2,883 a month and works as a full-time DOT clerk, a position she has held for less than a year.
VIRGINIA DEMS PRESS WHITE HOUSE FOR ANSWERS ON ALLEGED ABUSE OF IMMIGRANT CHILDREN IN THEIR STATE
The Trump administration's "zero tolerance" policy on children being separated from their parents when they illegally attempt to cross the border has provoked international outcry.
President Trump has subsequently signed an executive order that will end the policy of family separation.
Around 500 of the more than 2,300 children separated have been reunited since May, a senior Trump administration official said on Thursday, although it is unclear how many of them are still being detained with their family.