Oklahoma man arrested in decapitation of his grandmother, her husband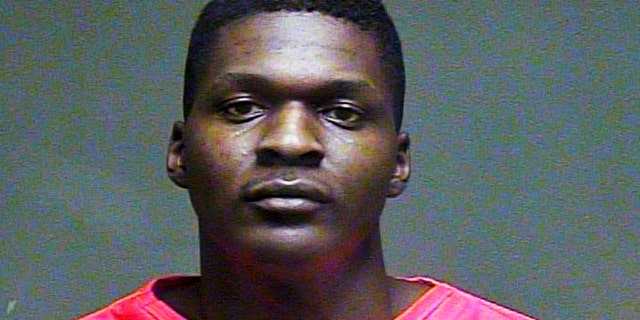 NEWYou can now listen to Fox News articles!
Oklahoma City police say a man shot and decapitated his grandmother and her husband Tuesday at the home where she operated a daycare center.
Quinton Dashawn Laster, 20, was being held on two complaints of first-degree murder after police found the bodies of Sharon Reed, 59, and James Earl Reed, 78, according to Sgt. Ashley Peters.
Peters said investigators were still trying to determine a motive for the slayings. It's the third time in the last year and a half that someone has been charged in Oklahoma with a crime related to a beheading.
Peters said police came to the home Tuesday after a neighbor called and asked that officers check on the couple. That neighbor, Gerald Lyon, told KOKH that Laster came to his door carrying a gun at around 2 p.m. Tuesday.
"I said 'What is it?' and he said, 'Somebody killed my grandma,'" Laster told the station. "I said, 'Well you need to call 911 if you've done that,' and he said, 'I'm thinking about it.' I said, 'Thinking about it? You need to do it.'"
Lyon said he called police after he went back to his grandmother's house. Laster surrendered without incident after police arrived.
"He was nervous and he was scared," Lyon said. "He didn't act violent, just frightened."
Peters said Laster was arrested in February 2015 for misdemeanor assault and battery and was arrested as a juvenile. She did not provide details of those allegations.
"He has a history with us, but it's not extensive," Peters said.
Family members told KOKH that Sharon Reed ran the daycare for more than 20 years. Police discovered three children Tuesday as they cleared the house. They were unharmed.
The Associated Press contributed to this report.