Oklahoma HS teacher tells class: 'To be white is to be racist'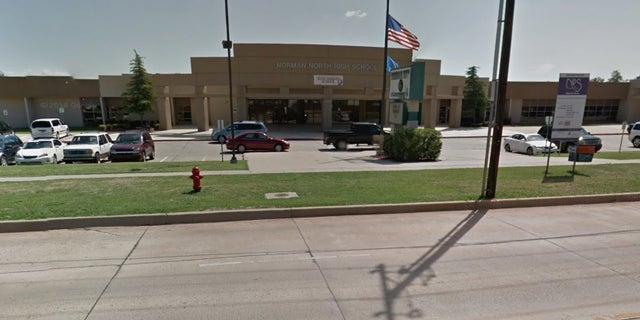 A high school student in Norman, Oklahoma, said she used her cell phone to record a teacher saying, "To be white is to be racist," during a lecture on "how to heal the racial divide."
The unidentified student used her cell phone to record the lesson, KFOR.com reported. The student said she was offended by the teacher's remarks and "felt like he was encouraging people to kind of pick on people for being white."
The news station reached out to the teacher—who was teaching an elective philosophy course-- but did not receive an immediate response.
The lecture reportedly started with a video on the "Mistreatment of Native Americans." The teacher went on to say, "Am I racist? And I say, yeah. And I don't want to be. It's not like choose to be racist."
The video shows a man using a bottle of white correction fluid to cover a country on a globe.
"He was basically comparing what he had done to the globe to what we did to America," the student said.
Dr. Joe Siano, the superintendent of Norman Public Schools, issued a statement identifying racism as "an important topic."
The superintendent continued, "We regret that the discussion was poorly handled. When the district was notified of this concern it was immediately addressed. We are committed to ensuring inclusiveness in our schools."