Oklahoma City woman accused of dressing as witch, abusing grandchild, is sentenced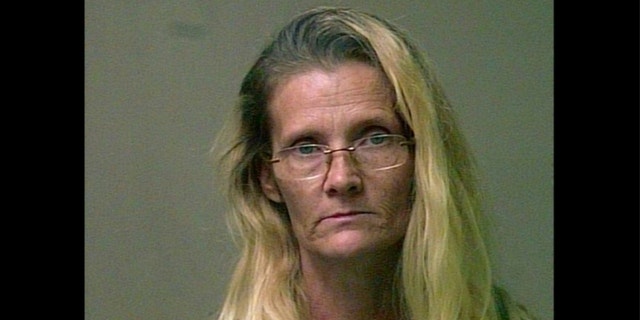 NEWYou can now listen to Fox News articles!
An Oklahoma City woman accused of dressing up as a witch and abusing her granddaughter was sentenced to life in prison on Thursday, officials said.
Geneva Robinson, 51, was ordered to serve three consecutive life sentences, KFOR reported. In February, she pleaded guilty to multiple counts of felony child abuse.
Robinson's boyfriend, Joshua Granger, also was sentenced to life in prison for allegedly beating two children and aiding Robinson.
FUGITIVE WANTED IN WEAPONS THEFTS, HOSTILE MANIFESTO CAUGHT
Police came to Robinson's home in September 2014 after she tried taking her granddaughter to the hospital, KFOR reported.
The girl, 7, appeared to be malnourished, had burns and bruises all over her body, and infected cuts on her ankles, according to a police report. Her wrists also had marks that "had the appearance of possibly being bound."
A SURVIVOR, NOW A DAD: VIRGINIA TECH SHOOTING, DECADE LATER
The girl told authorities that her grandmother would dress up as a witch named "Nelda" and torture her, according to KFOR.
Robinson allegedly would wear a green mask and punish her granddaughter by binding her wrists and making her sleep on a pair of pants in the garage.
Other times Robinson, dressed as "Nelda," would "take a pink dog leash and hang the victim in the middle of the garage underneath her arms." Robinson then would tell the girl the "the creatures in the attic were going to come get her," according to KFOR.
Granger would stand by and help Robinson take on her witch persona, prosecutors said.
Officials found a witch hat, chains, and whips allegedly used to torture the girl at the scene, police said.
Though Robinson's defense argued the sentence was too harsh because the child did not die, the judge said Robinson robbed her granddaughter's innocence and "sparkle," KFOR reported.
"She has scarred them for the rest of their lives," Prosecutor Merydith Easter said in court on Thursday.