Ohio police officer admits to fabricating shooting story to cover up suicide attempt, cops say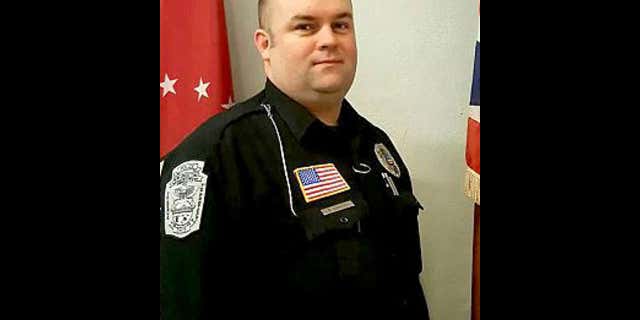 An Ohio police officer lied about being shot by two armed suspects last week in order to cover up a failed suicide attempt, authorities said Tuesday.
Newcomerstown police officer Brian Eubanks, 37, admitted to police that he lied about the shooting after police brought him in for further questioning about the incident, the Tuscarawas County Sheriff's Office said.
Eubanks initially told police he had been pursuing two suspects in a black Geo Tracker in Newcomerstown, when they began shooting at his patrol car, striking him in the arm, Fox 8 Cleveland reported. Authorities put out an alert for the suspects and even at one point released a photo of one of the suspected gunmen before having to clear his name a short time later.
The sheriff's office found Eubanks' statements about the incident contradictory after speaking with witnesses. Investigators used an Automatic License Plate reader on Eubanks' vehicle to track down witnesses that passed his car at the time he told police he was pursuing the gunmen, the station reported.
None of the witnesses the sheriff's investigators talked to reported seeing the vehicle Eubanks claimed to be chasing – that's when Eubanks was brought in and admitted to making up the lie.
Authorities were still investigating the incident. Eubanks was released to his family and will receive medical care for his "state of mind," the sheriff's office said.
Click for more from Fox 8 Cleveland.