Ohio couple charged after allegedly attacking man with chainsaw, report says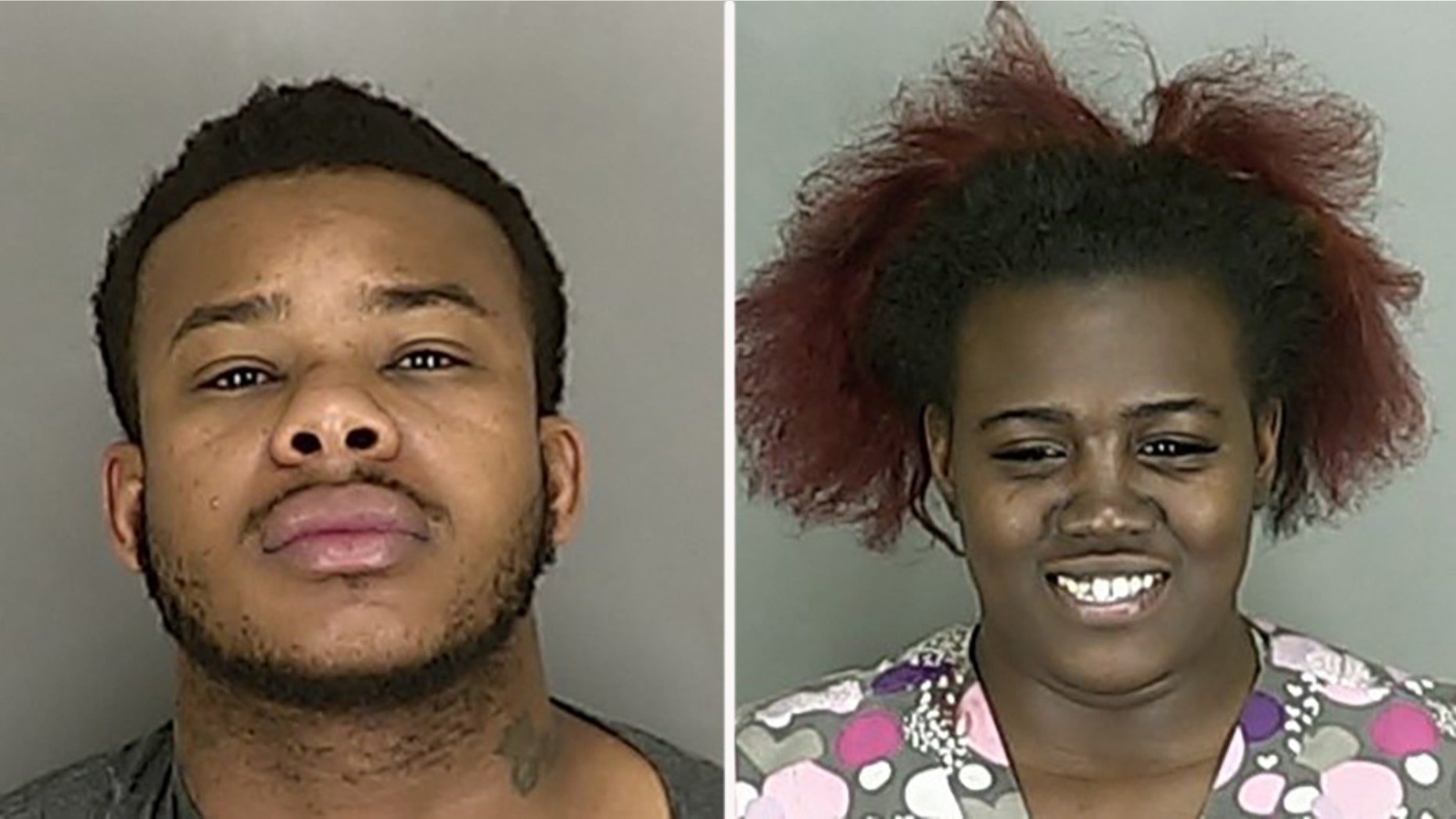 A couple in Ohio are facing assault and burglary charges after allegedly attacking a man Tuesday evening with a chainsaw, Fox 8 Cleveland reported citing police.
The 52-year-old victim claimed he'd had a dispute over money with his old roommate, William Mitchell, 32, and Mitchell's girlfriend Aliyah Wiley, 23, the outlet said.
CARJACKER MAKES VICTIM DRIVE TO WENDY'S ON WAY TO DRUG DEAL: POLICE
Police said when the fight became physical, the men crashed to the ground and landed near a chainsaw that was on the floor of the living room, according to Fox 8.
Mitchell allegedly grabbed the tool and used its sharp edges to strike the victim, who was reportedly slashed on his hands and arms.
After an unsuccessful escape attempt, the victim was reportedly pulled back inside by the suspects, who allegedly continued to assault him with the saw on his back and legs, police said. The man eventually managed to get away, fleeing to a neighbor for help while Mitchell and Wiley escaped, Fox 8 reported.
OHIO MIDDLE SCHOOL STUDENT SHOOTS SELF IN SCHOOL BATHROOM, OFFICIALS SAY
When authorities arrived to the scene around 9 p.m., they said they were met with the injured, bloody victim and he was brought to a local hospital.
While police were still at the hospital, the two suspects also came in seeking medical treatment for an injury to Mitchell's hand and were arrested.
They were booked into Summit County Jail early Wednesday morning and charged with aggravated burglary and felonious assault, according to online jail records.