Business is now booming for Reggie Fields, the Ohio boy whose lawn mowing business came to a halt after a neighbor called the police last week.
The 12-year-old boy's neighbor, Lucille Holt, had posted a video of him mowing the lawn and was encouraging his efforts — she can be heard saying "I'm so lovin' it. Support our babies" in the video posted to Facebook that went viral.
However, after police showed up Holt asked, "Who does that? Who does that?" in a follow-up video also posted on the social network.
She told the New York Times the incident was "racially motivated."
The neighbor who called the police is white and Fields is black. She claims it was not racially motivated. The police did not take any action based on the call.
Since the incident, which garnered international attention after the initial videos went viral, the boy's business has been booming.
He told the Times that he's been getting up to 20 calls per week to mow lawns, an increase from five per week.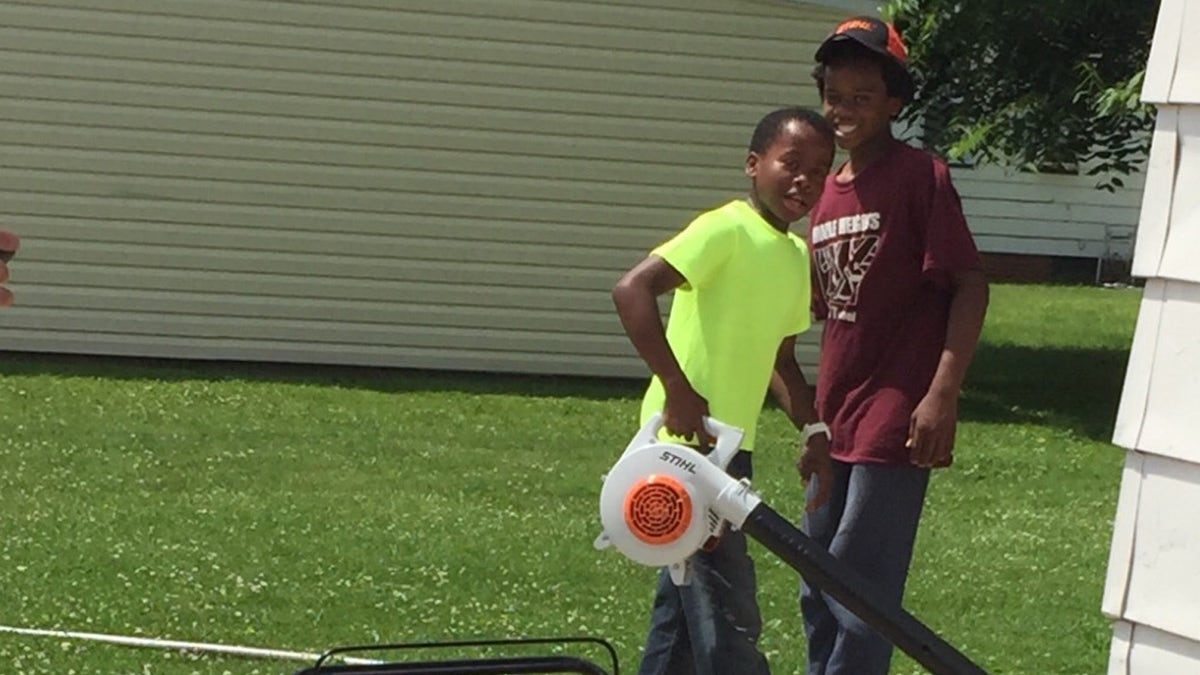 In addition, a GoFundMe page set up by Holt for the boy's lawn mowing service has raised more than $47,000. Fields told local media he plans to use the money to buy newer equipment.
Brandy Fields, his mother, praised her son's efforts.
"Everybody who knows Reggie loves Reggie," she told the Times. "I raise my kids to respect adults."