Officer kills driver who pinned him against gas pump, police say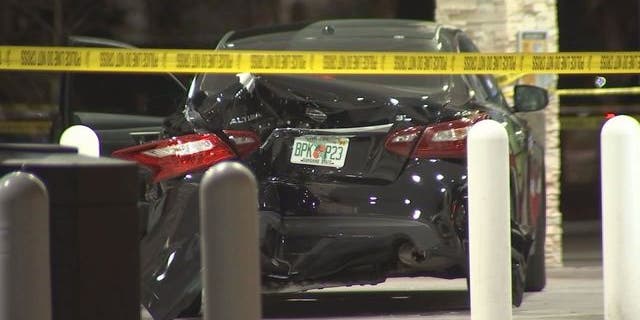 What police described as a routine pullover at a gas station turned into a "violent, explosive situation" Friday night in Largo, Fla., ending with the fatal shooting of the suspect by a police officer, authorities said.
The confrontation began when Largo police Officer Matthew Steiner pulled over a black Nissan sedan for unknown reasons shortly before 6 p.m., Fox 13 Tampa Bay reported.
According to police, the sedan's driver pinned Steiner against the station's gas pumps. The officer then fired into the vehicle, striking the driver.
"At the time, the officer felt he was in peril for his own life and took action," Largo Police Lt. Randall Chaney said later at a news conference.
A backup officer arrived just as Steiner fired his weapon, police said. It was not immediately known how many rounds were fired.
The identity of the driver was not immediately released, but police said he was the only occupant of the vehicle. The driver was pronounced dead at Largo Medical Center.
Steiner was treated for non-life-threatening injuries at Morton Plant Hospital in Clearwater.
"I just spoke with him, actually, and he's doing OK," Chaney said.
The lieutenant added that Steiner's actions may have stopped others from being injured or killed.
The Associated Press contributed to this report.