Ocean City, Maryland city council passes emergency bill banning public nudity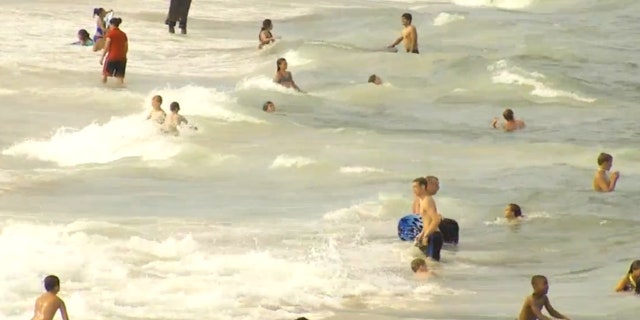 NEWYou can now listen to Fox News articles!
OCEAN CITY, Md. – The Ocean City Council and mayor held a special session Saturday to pass emergency legislation banning public nudity.
Ocean City Mayor Rick Meehan said the ordinances clarify that "we will not allow women to be topless on our beach or on any public property within city limits," in the wake of controversy after the Ocean City beach patrol was told not to address topless bathers.
The city later clarified that police can still enforce public nudity and affirmed that Ocean City would not "become a topless beach."
"The Ocean City Council has passed local legislation after a woman expressed her desire to be bare-chested on Ocean City's beach. The woman, an advocate to 'normalize bare-chestedness,' believes it is her constitutional right under equal protection to be bare-chested in public," said Ocean City government in a statement after Saturday's vote.
The ordinance states "there is no constitutional right for an individual to appear in public nude or in a state of nudity. Whatever personal right one has to be nude or in a state of nudity that right becomes subject to government interest and regulation when one seeks to exercise it in public."
The legislation also says that the "equal protection clause does not demand that things that are different in fact be treated the same in law, nor that a government pretend there are no physiological differences between men and women."