NYC sees no murders in over a week amid cold snap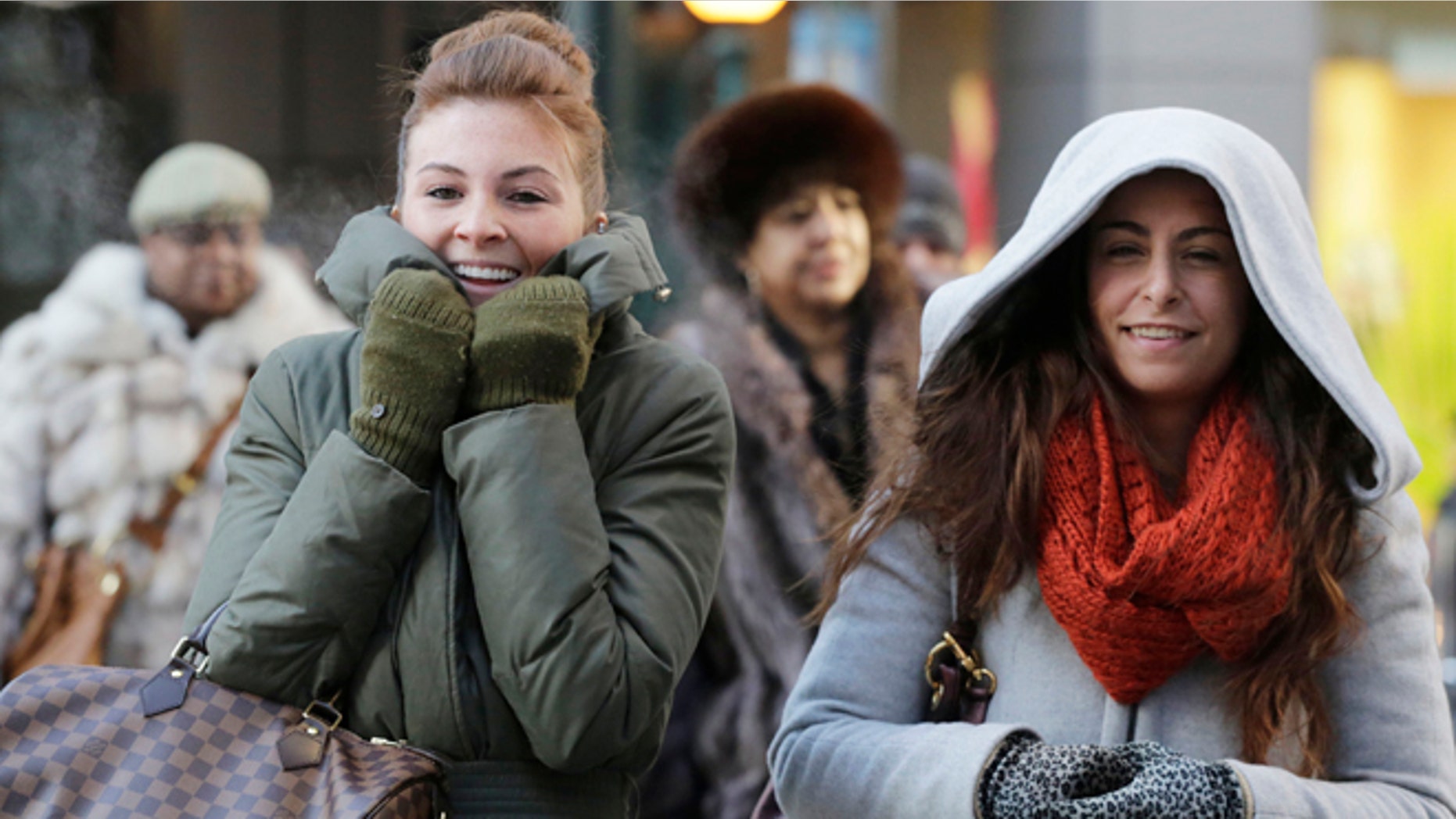 They must have frostbite on their trigger fingers.
The deep freeze that has New Yorkers shivering in their boots has been a crime-fighting blessing for the NYPD — and as of midnight had given the city a nine-day streak without a murder, law-enforcement sources told The Post.
"Jack Frost is the policeman's best friend," said a source. "The criminals are staying indoors."
The Big Apple's last murder occurred Jan. 16 in The Bronx, where Jennifer Rivera, 20, and her uncle, Jason Rivera, 30, were gunned down execution-style while sitting a parked car, police said.
Rivera had a criminal drug history, sources said. No one has been arrested in connection with the slayings.
The murder-free streak ties the aftermath of Hurricane Sandy last year as the longest in recent memory, said NYPD officials.
"I'm sure the weather helps cut down on the numbers," said a police source. "A lot of murders occur on the street. It's too cold to hang out outside."
But the source insisted homicides would sprout up again in the warmer months. "It'll pick up again in the spring and summer. Always does."
Police Commissioner Ray Kelly was beaming over the streak.
"I like it," he said with a wide smile after the department's promotions ceremony yesterday at Police Headquarters.
Kelly said cold weather and rain often impact the crime rate.
"That's sort of the anecdotal answer we have in policing," Kelly said about the current cold snap's effect on the murder rate.
"There's no single easy answer, but to the extent that weather played a role, we're ready for more cold weather," Kelly joked about the latest homicide freeze-out.