NY woman due in court over accusation she bought guns used in firefighter killings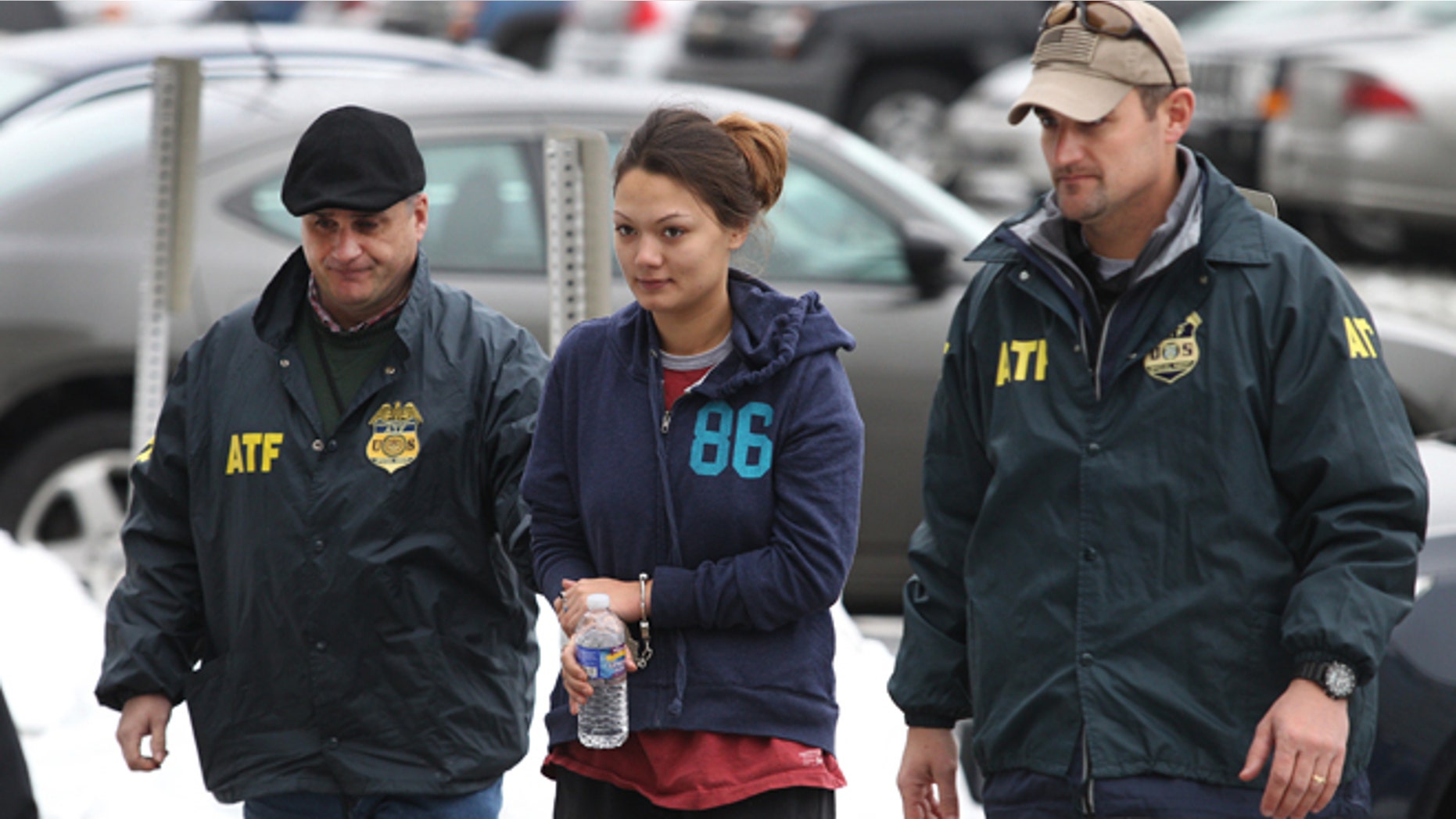 HENRIETTA, N.Y. – An upstate New York woman charged in connection with two guns used in a former neighbor's deadly Christmas Eve ambush of firefighters is due before a judge Tuesday.
Dawn Nguyen, 24, of the Rochester suburb of Greece will plead not guilty in Henrietta Town Court to a state charge of filing a falsified business record, her attorney, John Parrinello, said.
She appeared on a similar federal charge in U.S. District Court last month and was released pending a return appearance.
Prosecutors said Nguyen indicated on a form that a 12-gauge shotgun and AR-15 semiautomatic rifle she bought at a Gander Mountain store in Henrietta in 2010 were for her, but they were really for neighbor William Spengler Jr., an ex-convict who wasn't allowed to have them. Spengler accompanied Nguyen to the store and picked out the weapons.
Spengler set his Webster house on fire on Christmas Eve and shot four volunteer firefighters, killing two, as they arrived on the scene. Two other firefighters and a police officer were wounded. Spengler, 62, who had served 17 years in prison for killing his grandmother with a hammer, then killed himself.
The blaze destroyed seven homes on the narrow stretch of land on Lake Ontario.
"She's very sorry that this individual chose to use the guns 2½ years later in this way and really shocked about what happened," Parrinello said Monday.
Nguyen's family for a time lived next door to Spengler, and she knew him as "Uncle Billy," the lawyer said.
"I hope for her benefit that everybody understands how tangential, if at all, any role she had and how it is totally unrelated to what this maniac did on Christmas Eve," Parrinello said.