NTSB: Trucker on Phone at Time of Fatal Kentucky Crash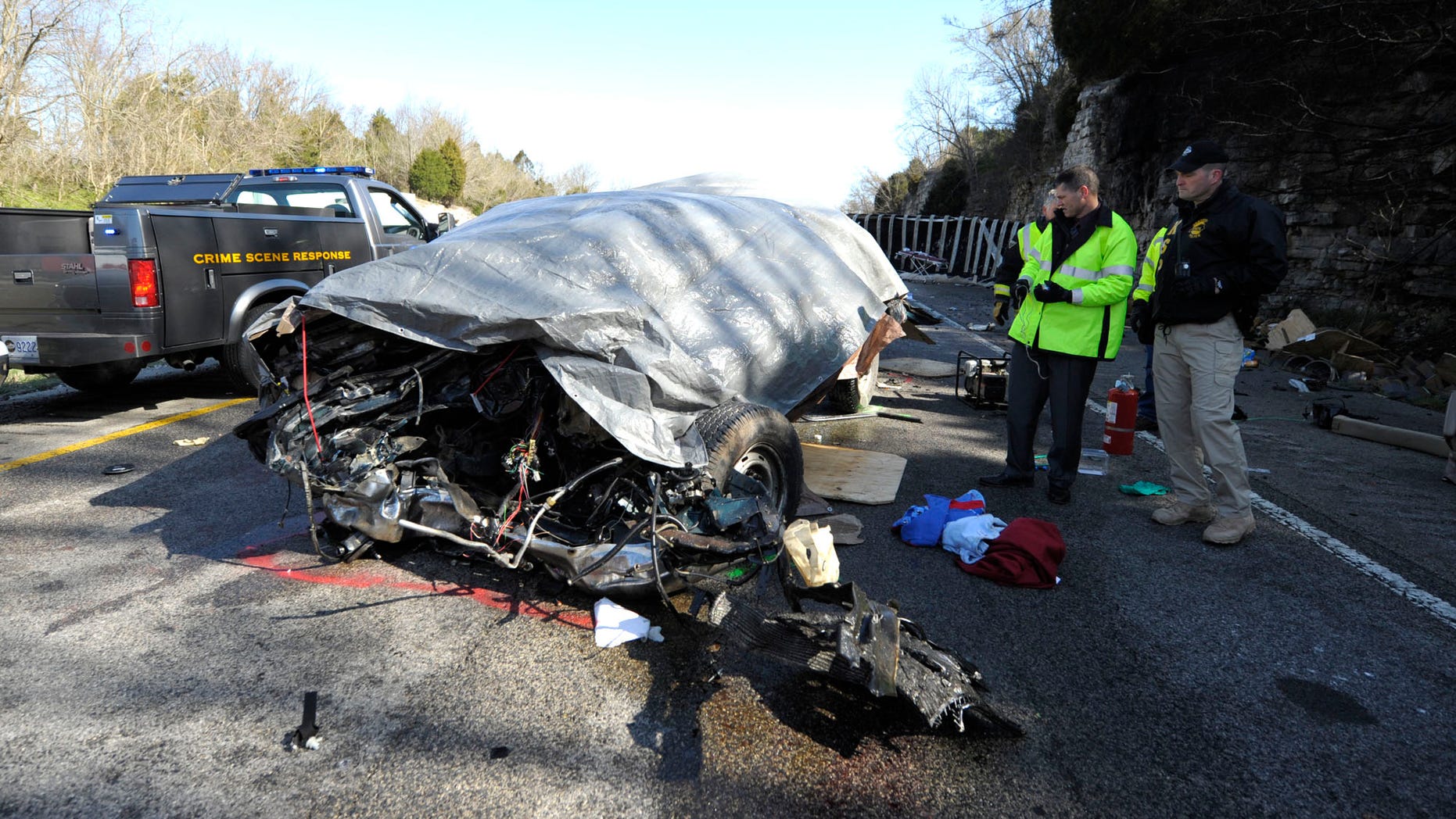 LOUISVILLE, Ky. – An Alabama truck driver was using his cell phone during a 2010 truck crash that killed 11 people in Kentucky, federal officials said Tuesday.
Kenneth Laymon, 45, of Jasper had just made a call that lasted one second before the March 26, 2010, crash on Interstate 65 near Munfordville, Ky., investigators said at a National Transportation Safety Board hearing in Washington.
Laymon's truck crossed the median and struck a van carrying a Mennonite family and friends to a wedding in Iowa. Laymon and 10 people in the van died in the fiery crash. Two young children in safety seats were the only survivors.
The NTSB was told that Laymon had been talking and texting on his phone in the hours leading up to the early morning accident.
Investigator Dennis Collins said staff concluded that the final call distracted the truck driver. Autopsy tests on Laymon came back negative for alcohol or drug use.
Federal authorities said Laymon left Lansing, Mich., at about 4 p.m. on March 25, 2010. The wreck happened roughly 13 hours and 437 miles after Laymon's departure.
"Staff believes the driver was fatigued at the time of the accident, which may have contributed to his distraction," Collins said.
The victims were 22-year-old Joel Gingerich, 22, and his 20-year-old fiance, Rachel Esh, who were riding in the van. Also killed were John Esh, 64, owner of a vinyl-building business in Marrowbone; his 62-year-old wife, Sadie; their daughters, Rose, 40, and Anna, 33; their son and daughter-in-law, Leroy Esh, 41, and Naomi Esh, 33, and their adopted infant son; and family friend Ashlie Michelle Kramer, 22.
Several relatives of the Mennonite victims attended Tuesday's hearing. At one point they were advised to step outside before some graphic evidence was shown to the NTSB.
NTSB investigator David Rayburn said that the stretch of highway where the crash happened had a cable barrier along the median but it wasn't designed to stop a vehicle that weighed 38 tons.
Also, the speed limit on that stretch was 65 mph, according to the Insurance Institute for Highway Safety.
After the wreck, the Federal Motor Carrier Safety Administration shut down Hester Inc., the Fayette, Ala., trucking company that Laymon drove for.
Federal records show the agency conducted 194 driver inspections on drivers for Hester Inc. over 30 months. Those inspections resulted in 21 drivers being taken out of service for log book violations, exceeding the 11-hour driving limit or the 14-hour on duty limit.