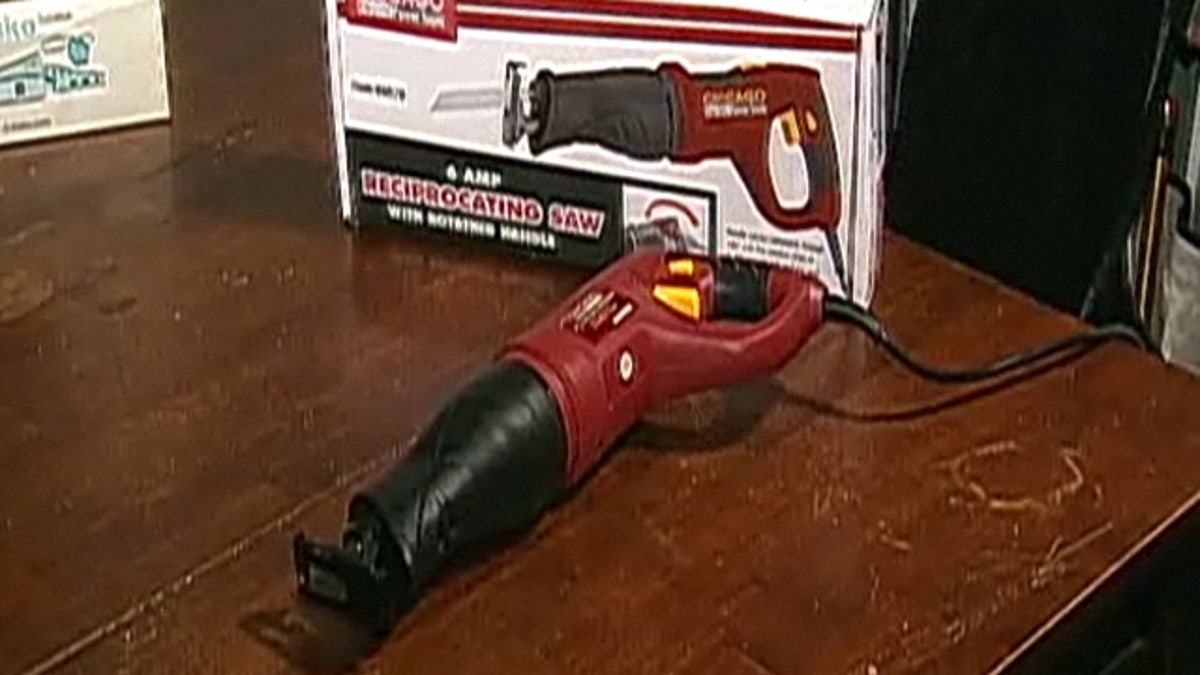 A Northwestern University professor is defending an explicit after-class demonstration involving a woman and a motorized sex toy, saying, "thoughtful discussion of controversial topics" is a cornerstone of education.
Professor John Michael Bailey, who has taught psychology at the Illinois university since 1989, said the Feb. 21 after-class presentation on "networking for kinky people" to his 600-student human sexuality class was entirely optional. Students were also warned prior to the demonstration that the material -- which would not be covered on examinations -- wasn't for the faint of heart.
"The demonstration, which included a woman who enjoyed providing a sexually explicit demonstration using a machine, surely counts as kinky, and hence, as relevant," Bailey said in a statement issued to FoxNews.com late Wednesday. "Furthermore, earlier that day in my lecture I had talked about the attempts to silence sex research, and how this largely reflected sex negativity … I did not wish, and I do not wish, to surrender to sex negativity and fear."
Bailey allowed a guest lecturer, Ken Melvoin-Berg, to narrate the use of the sex toy -- referred to as a "f---saw" on a woman who was not a Northwestern student. Melvoin-Berg, who operates a local sex tour, told MyFoxChicago.com that the woman's boyfriend assisted in the demonstration, which he described as "appropriate" and educational.
"We weren't doing it to shock them," he told MyFoxChicago.com.
In a statement released Thursday, Northwestern University President Morton Shapiro said he was "troubled and disappointed" by the demonstration and called for an investigation.
"Although the incident took place in an after-class session that students were not required to attend and students were advised in advance, several times, of the explicit nature of the activity, I feel it represented extremely poor judgment on the part of our faculty member," Shapiro's statement read. "I simply do not believe this was appropriate, necessary or in keeping with Northwestern University's academic mission."
Shapiro's statement concluded: "Many members of the Northwestern community are disturbed by what took place on our campus. So am I."
Student feedback from the event was "uniformly positive," Bailey said, but at least one sexuality expert said the demonstration wasn't appropriate for a college campus.
"I don't think it was appropriate," Dr. Judy Kuriansky told FoxNews.com. "The particular example of what he was talking about was certainly appropriate in terms of behaviors and kinkiness on the edge of people's behaviors, but you can discuss those things, you can talk about them. This goes for, really, the shock value more than the educational value."
Kuriansky said Bailey is known for "pushing for the envelope," citing his controversial research for the book "The Man Who Could Be Queen," which explores male femininity.
"I'm not surprised at the popularity and I'm not surprised that students wanted to be a part of it," Kuriansky continued. "But I don't think it was necessary. Talking about it can show you just as much."
University officials declined to comment on the matter when contacted by FoxNews.com on Wednesday, referring inquiries to Bailey. Roughly 100 students witnessed the demonstration and no complaints had been received by Northwestern as of Thursday, The Associated Press reported.
Bailey said it's "mostly too early to say" if he regrets hosting the demonstration. But the longtime professor said he has no regrets regarding Northwestern students, who have "demonstrated that they are open-minded grownups rather than fragile children," his statement continued.
Junior Ellen Kourakos told The Daily Northwestern she found the demonstration to be a "little more explicit than expected." She declined to comment when reached by FoxNews.com.
Other students contacted by FoxNews.com said they found the demonstration to be educational. For senior Nick Wilson, it helped promote a "sex-positive environment," he said.
"First, it provided people with 'kinky' sexual interests with information about how to investigate their interests in a safe and respectful way," Wilson wrote in an e-mail. "Secondly, the demonstration itself served as a method of showing that everybody is entitled to their own sexual desires. These desires do not have to be those of anyone else and as long as they involve only consenting adults, they are acceptable."
Wilson said Bailey warned students no less than three times that the demonstration would be graphic and urged those who were not comfortable to leave.
"The remainder of the students who stayed did so voluntarily," Wilson's e-mail continued. "Also the majority of the students who remained were interested in getting a better view of the demonstration, not shying away from it."
Bailey, meanwhile, said he welcomes a discussion on his reasoning to host the event.
"I expect many people to disagree with me," his statement concluded. "Thoughtful discussion of controversial topics is a cornerstone of learning."
Click for more on this story about the college sex toy demonstration from MyFoxChicago.com.