North Dakota wildlife officials searching for group in connection to possible deer poaching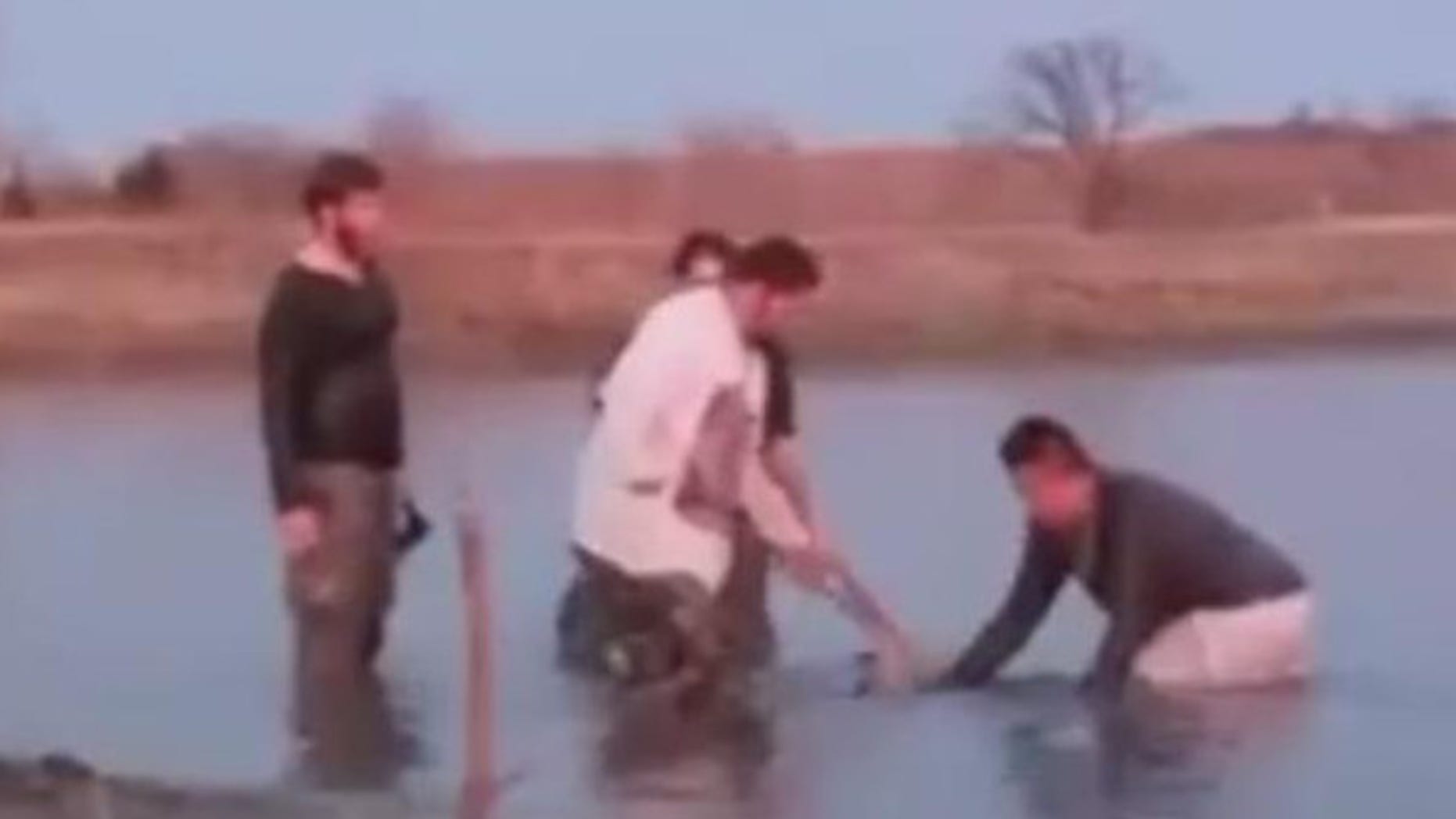 Authorities in North Dakota said in a news release Thursday they were searching for a group of people in connection to a possible deer poaching caught on camera in the fall.
Video obtained by the North Dakota Game and Fish Department shows the group pulling what looks like a whitetail deer out of the Cannonball River. The group then proceeds to drag the animal away and kill it.
As the video continues, one member is seen pushing the deer's face into the dirt and then apparently attempts to suffocate the animal.
Wildlife officials said they obtained the graphic video from a bystander.
The incident is believed to have occurred in the fall near the site of the protests over the Dakota Access pipeline. According to Valley News Live, it's unclear whether the group took part in the oil pipeline protests.
Chief game warden Robert Timian said anyone with information is urged to contact the poachers hotline at 800-472-2121, contact wildlife officials directly at 701-328-6604 or email swinkelman@nd.gov.