NorCal Rapist suspect is UC Berkeley employee, police say
A man who has worked at the University of California in Berkeley (UC Berkeley) for 25 years has been arrested in connection with at least 10 rapes across Northern California between 1991 and 2006 in what's known as the NorCal Rapist case.
Roy Charles Waller, 58, of Benicia, was arrested without incident Friday at UC Berkeley where he worked as a safety specialist in the office of environment, health and safety, Sacramento police announced.
He "faces 12 counts of forcible sexual assault and allegations that he used a gun to commit some of the crimes," the Los Angeles Times reported. The married man is being held without bail, and his arraignment was slated for Monday in the Sacramento Superior Court.
UC Berkeley spokesman said they were "shocked" when they learned about the arrest.
GOLDEN STATE KILLER SUSPECT CHARGED WITH 1975 KILLING BELIEVED TO BE HIS FIRST 
"We were shocked today to learn that a campus employee was arrested in connection with a series of rapes that occurred over more than a decade ago in several Northern California communities," Roqua Montez, a spokesman for the university, told the San Francisco Chronicle.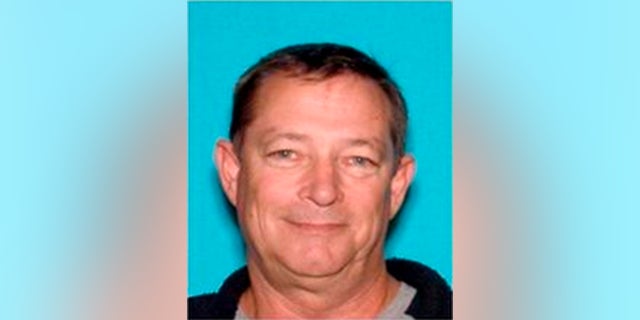 District Attorney Anne Marie Schubert said her office used DNA and genealogy websites to zero in on Waller. The arrest comes five months after police used the same tactic to arrest Joseph DeAngelo, 72, in the Golden State Killer case, which is connected to at least a dozen rapes and killings throughout California in the 1970s and 1980s.
"DNA is the silent witness to the truth," Schubert said at a news conference announcing Waller's arrest.
The Los Angeles Times reported that word spread of a person breaking into homes and raping women in six northern California counties, from Sacramento to Chico, over a 15-year period beginning in 1991.
Avis Beery, a detective who worked on the case for 12 years, described the NorCal Rapist's modus operandi, saying that he typically would break into houses late at night, often when women were asleep.
GOLDEN STATE KILLER SUSPECT ARRESTED IN CALIFORNIA 
"He would overcome them, he would bind them, and then repeatedly sexually assault them," she said.
Sometimes he would kidnap the women and force them to withdraw money from ATMs, and sometimes stole their personal items.
Beery said she has been "waiting a really long time for this day to come."
"I never gave up hope," she said, adding that she called one of the victims of the NorCal Rapist on Friday morning to tell her the news.
"She was overcome and over the top with emotion and happiness to see that this person is in custody and that no one else has to worry about him anymore," Beery said. "The victims in this case can stop looking over their shoulders."
The Associated Press contributed to this report.