No evidence of engine failure, bird injestion in small plane crash that killed 6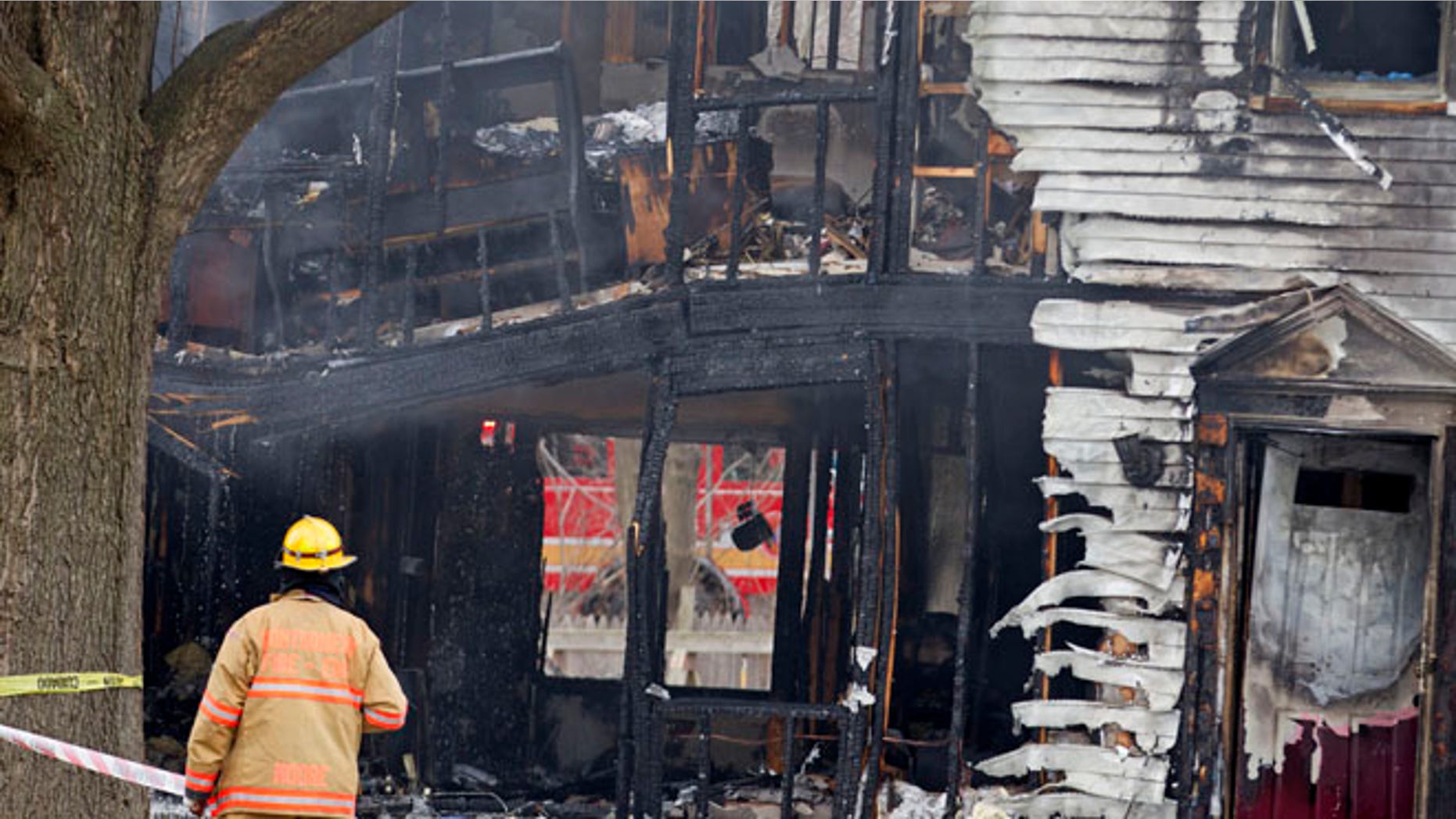 A preliminary investigation into the small plane that crashed into a Maryland home on Monday has determined that there was no indication of engine trouble but the plane slowed to a near-stall just before crashing, a federal transportation official said Tuesday.
National Transportation Safety Board member Robert Sumwalt said in a press conference that an aerodynamic stall warning was issued 20 seconds before impact. After the stall warning sounded, the pilot pulled back on the throttle and the engines responded.
According to witnesses interviewed by the NTSB and information obtained from the data recorder, the plane pitched and rolled severely in the seconds before the crash, Sumwalt said.
A preliminary investigation revealed that there was no evidence of bird ingestion in the engines and bad weather was not a factor in the crash.
The crash killed a mother and her two young sons on the ground, as well as the pilot and two passengers on the plane.
On Tuesday police identified the two passengers on the plane as 52-year-old David Hartman and 31-year-old Chijioke Ogbuka.
Nuventra Pharma Sciences of Durham, North Carolina, told the Associated Press, Hartman was a vice president of clinical pharmacology of the firm.
Health Decisions of Durham, North Carolina said in a news release Monday that the pilot of the plane, Dr. Michael Rosenberg was among those killed. Police say all three onboard were from Raleigh, North Carolina.
The victims on the ground were identified as 36-year-old Marie Gemmell and her two sons, 3-year-old Cole and a 1-month-old Devon, police said.They were found in a second-floor bathroom.
Gemmell was lying on top of her young sons in an apparent effort to shield them from the smoke and fire, said police Capt. Paul Starks. Her husband and a school-age daughter were not home and were accounted for, police said.
The plane took off from Chapel Hill, North Carolina, and was approaching a runway at the Montgomery County Airpark, about a mile from the crash site, when it went down, Sumwalt said.
Rosenberg was a pilot who crashed a different plane in Gaithersburg on March 1 2010, The Associated Press reported, quoting a government official who wasn't authorized to speak publicly and asked not to be named. Investigators are still trying to determine if Rosenberg was at the controls at the time of Monday's crash.
Fred Pedreira, 67, who lives near the crash site, said he had just returned home from the grocery store and was parking his car when he saw the jet and immediately knew something was wrong.
"This guy, when I saw him, for a fast jet with the wheels down, I said, `I think he's coming in too low,"' Pedreira told The Associated Press. "Then he was 90 degrees -- sideways -- and then he went belly-up into the house and it was a ball of fire. It was terrible.
"I tell you, I got goosebumps when I saw it. I said, `My God, those are people in that plane," Pedreira said. "I just hope nobody was in that home."
The Associated Press contributed to this report.