No charges against Florida mom seen dunking 3-year-old's head in toilet: report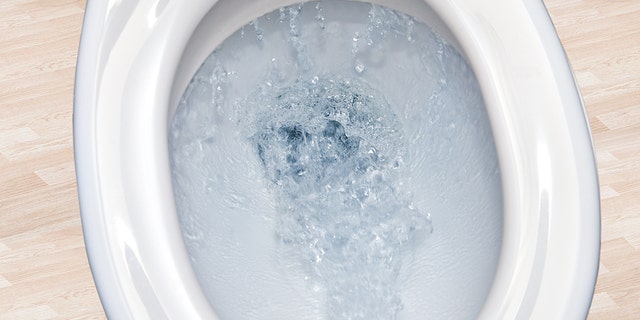 Officials have reportedly opted against filing charges against a Florida mother who was recorded on video repeatedly dunking her young son's head into a toilet and flushing.
The decision regarding the video of Kaitlyn Wolf came from the state attorney's office, WFTV reported.
The recording of Wolf giving her 3-year-old son a "swirly" began as a result of him saying a word he wasn't supposed to, she told Fox 35.
"I was going to put soap in his mouth, but then he chased me around the house for 10 minutes," Wolf said. "By the time I caught him, I was like, 'Oh we're just going to stick his head in the toilet,' like as a joke."
The Leesburg Police Department learned of a video depicting Wolf "holding her 3-year-old child upside down and purposefully dunk the child's head into a toilet" and quickly began investigating what they called a "disturbing act" in a Facebook post on Wednesday.
VIDEO OF FLORIDA MOM DUNKING 3-YEAR-OLD'S HEAD IN TOILET PROMPTS POLICE INVESTIGATION
Amid their investigation, they said they discovered that the Department of Children and Families had already looked into the matter and found that it "did not rise to the level of child abuse."
They ultimately sent the video to the State Attorney's Office in hopes of obtaining a warrant for the woman's arrest, only to be told that they needed to gather additional information, police said.
The police department said they convened with the state attorney on Tuesday, once again seeking to obtain an arrest warrant.
"A Child Forensic Interviewer interviewed the children. The Leesburg Police Department Detective Sergeant, a State Attorney and the Department of Children and Families investigator were present and witnessed the forensic interview," police said. "The overall assessment documented by the Forensics Team listed positive findings of threatened harm of mental injury due to bizarre punishment."
$400G IN GOFUNDME CASH FOR HOMELESS VET IS GONE, LAWYER CLAIMS
However, it did not establish either physical abuse or neglect stemming from poor supervision, police said.
"While we respect the decision from the State Attorney and the Forensic Team, this incident calls for continued intervention for the welfare of the children involved," police said.
Wolf reportedly claimed that the video was taken out of context and that her son was laughing and knew "he wasn't being hurt."
"If my son would have continued filming after, he was saying 'do it again, do it again.' He was just asking us to do it again when I was in the shower. He knows he wasn't being hurt. We were just playing with him," Wolf told Fox 35.
Fox News' Kathleen Joyce contributed to this report.