NJ teen admits ISIS-inspired plot to kill Pope Francis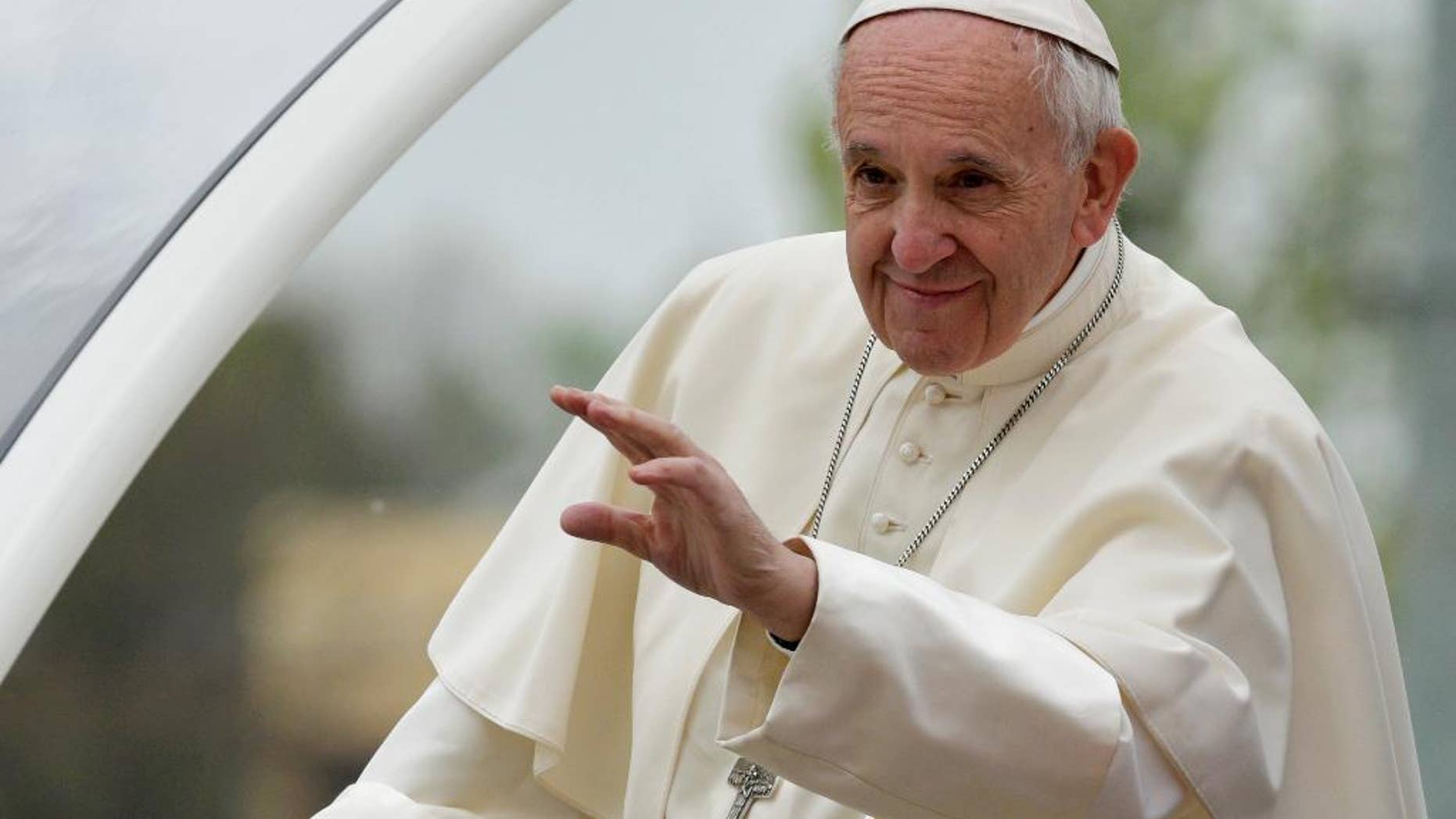 A New Jersey teen plotted to kill Pope Francis during his 2015 visit to Philadelphia — attempting to hire a sniper to shoot him during his Papal mass, federal prosecutors say.
Santos Colon, 17, pleaded guilty Monday to attempting to provide material support to terrorists, according to court documents.
MURDERED STUDENT'S PARENTS ASK POPE TO RAISE CASE IN EGYPT
The Lindenwold resident now faces up to 15 years behind bars after being charged as an adult in Camden federal court.
Prosecutors say he admitted to hatching the ISIS-inspired terror plot — which included setting off bombs across the City of Brotherly Love — between June 30, 2015 to Aug. 14, 2015.
The attack was supposed to take place during Pope Francis' visit to Philly that September.
Colon had tried hiring a "sniper" to kill the Holy Father during his Papal mass, but the supposed hit-man turned out to be an undercover agent for the FBI.
Colon was reportedly inspired by the Islamic State — and had obtained instructions on how to make bombs from the internet before his arrest in 2015.