New York governor requires insurance companies to cover contraception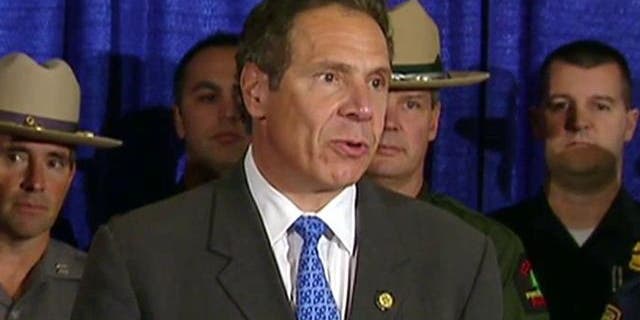 New York Governor Andrew Cuomo said on Saturday that he was requiring health insurance companies to cover medically necessary abortions and most forms of contraception at no cost to women.
Cuomo's announcement comes on the same day that over a million people around the world took to the streets to protest Donald Trump just hours into his presidency.
The 'Women's March' attracted protesters who mostly sported pro-women and anti-Trump messages. Hundreds of "sister marches" were held in cities across the U.S. and internationally.
Cuomo took to Twitter to talk about his effort to "firmly secure access to reproductive health services in New York State."
This move by Cuomo would further protect and safeguard coverage under the federal Affordable Care Act.
The state department of financial services is mandating that health insurers in New York provide for at least one form of FDA-approved contraception exceeding a month's supply at a time. Women would also be provided medically necessary abortions without co-pays or deductibles.
President Donald Trump and Republican members of Congress have said they will repeal the health care act as soon as possible, and that is why New York must act fast to ensure women's access to coverage and care, Cuomo said.
"These regulatory actions will help ensure that whatever happens at the federal level, women in our state will have cost-free access to reproductive health care and we hope these actions serve as a model for equality across the nation," Cuomo said. "Women deserve to make a fair wage and the same salary as any man, they deserve to work in an office free of sexual harassment, they deserve comprehensive paid family leave, and they deserve control over their health and reproductive decisions."
The regulations would make sure insurance companies would face steep fines if found to be violating the laws.
The Associated Press contributed to this report.