New Jersey trooper's child killed in school bus crash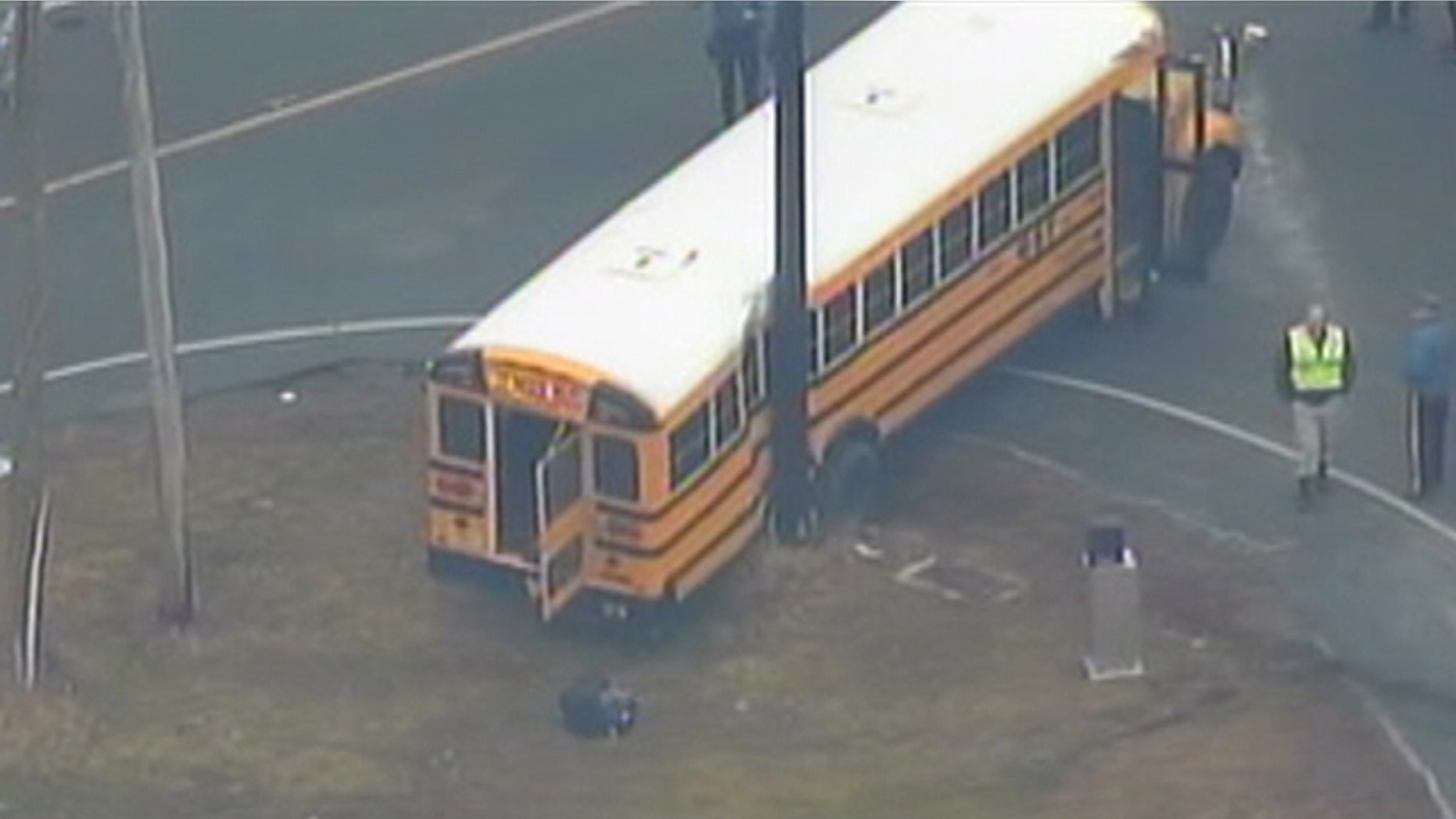 CHESTERFIELD, N.J. – A dump truck collided Thursday with a bus carrying elementary schoolchildren, killing an 11-year-old daughter of a state trooper and injuring 17 other students, two of them critically. The dead girl's triplet sisters were also on the bus and were among the injured, a person briefed on the investigation said.
The crash occurred just after 8 a.m. at a four-way intersection in the town of Chesterfield, south of Trenton, sending the bus, which was carrying 25 students, crashing sideways into a traffic signal pole, crumpling the side of the bus.
Chesterfield police Chief Kyle Wilson said the details are still being sorted out, but that the bus had a stop sign while the dump truck had a flashing yellow light. He said it was not clear whether the bus was attempting to cross the intersection or turn when the collision happened.
Authorities did not give the names of the driver of either vehicle. Both were hospitalized with non-life-threatening injuries.
A person who was briefed on the investigation told The Associated Press the girl who was killed is a triplet -- and that her two sisters were also on the bus. One was seriously injured and the other had minor injuries, said the person, who spoke on the condition of anonymity because he was not authorized to release details.
State police at the scene confirmed the death of the child and identified her as the daughter of a trooper.
At a news conference Thursday afternoon, authorities would not confirm that the girl was the daughter of a trooper or that she was a triplet. Another news conference was scheduled for later Thursday.
Camden's Cooper University Hospital, which has a trauma unit, received three of the most seriously injured students and they were listed in critical condition, a spokeswoman said.
Authorities later said that one of the three students at Cooper was in "guarded" rather than critical condition.
Students with less severe injuries were taken to three other hospitals in the area.
A boy being taken from the scene by his mother told the AP "this big truck just came and slammed right into us." His mother did not want his name used.
The boy said the crash left some of his fellow students with bloody faces.
Students on the bus said they were wearing their seatbelts.
Gov. Chris Christie issued a statement saying his "thoughts and prayers are with everyone involved." He planned to comment further after more information was released on the accident.